September 19th, 2018 • Contributor: Jen Causey from Something Turquoise
Hey there, Cricut lovers! My name is Jen Causey and I'm the resident wedding expert for Cricut. I'm the creative gal behind the DIY wedding blog Something Turquoise, but today I have something extra special to share with you. I'm pregnant with my first baby and just a few weeks ago I helped throw my own shower. I pretty much went Cricut crazy with it and so the team asked me to share some of my creations with you.
My Cricut Explore Air 2 Special Edition, Martha Stewart Machine Bundle and Martha's new Celebrations Party Supplies line (The Mint & Blush Collection), both sold exclusively at Michaels, took center stage at my shower. You'll be able to see my entire shower both on MarthaStewart.com and SomethingTurquoise.com in the coming weeks.
This project is just fun, hands down. Being able to quickly and easily personalize balloons is the absolute best. After I figured out I could do this a few months ago, now no balloon will ever leave my hands un-personalized! It takes hardly any time at all, potentially less than 15 minutes and makes an enormous visual impact. My guests actually thought I had ordered custom balloons for the shower!
Photo Credit for Featured Image Above and Pinnable Image Below: Steve Cowell Photography
Supplies Needed: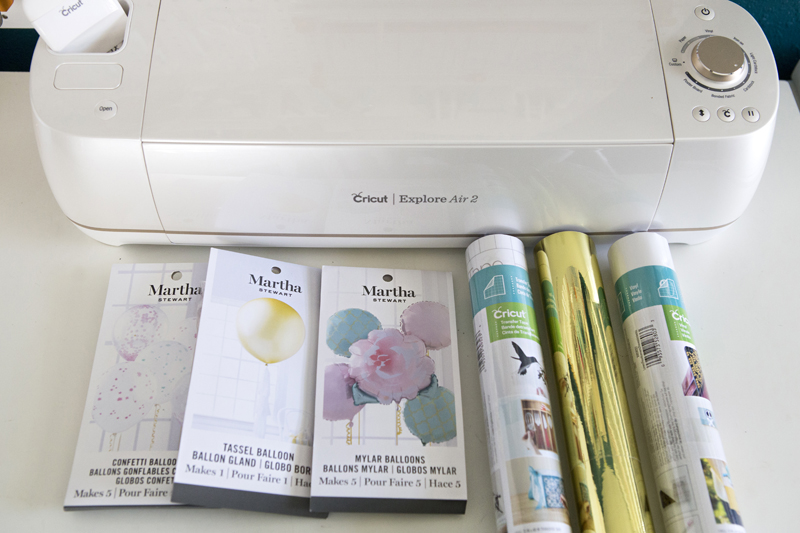 1: Create Your Design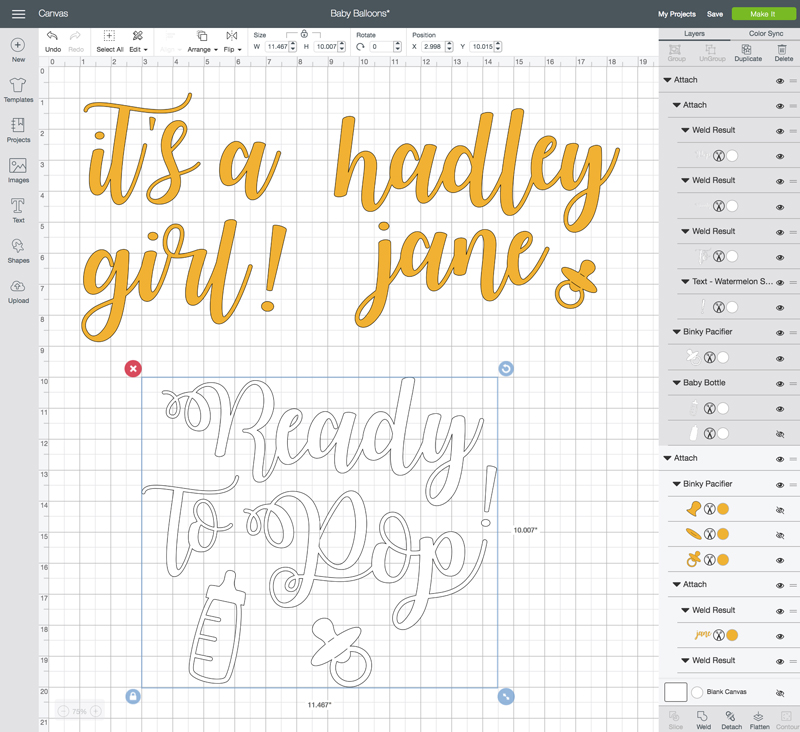 Create your custom balloon signs/sayings in Design Space using fonts and shapes. I used my favorite font, Watermelon Script,  to create these designs. Follow this link to access my canvas where you can personalize them yourself or use my designs.
Sadly I had two 36" gold latex balloons with the white vinyl lettering "ready to pop" and funny enough, we're not sure if it was the extreme heat (it was 94˚ that day) or if they hit something sharp, but they both popped before we snapped a picture of them 🙁
2: Cut Out Vinyl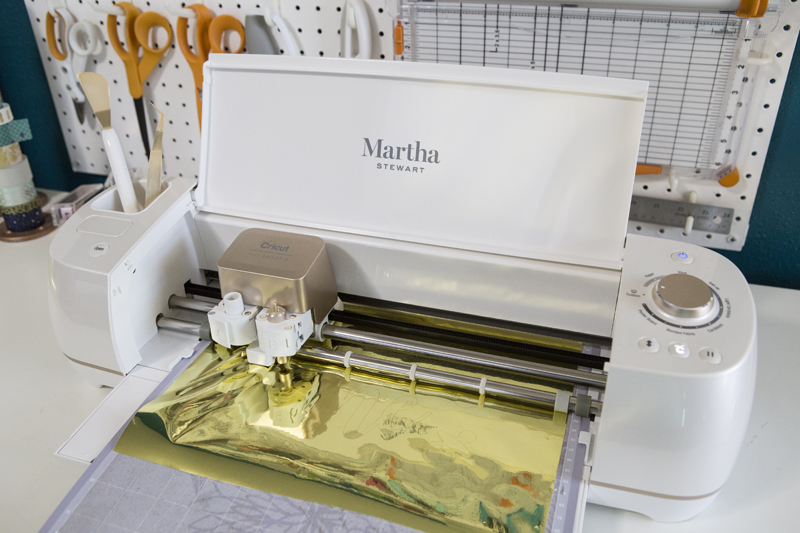 Insert your choice of vinyl into your Cricut and watch it work its magic!
3: Weed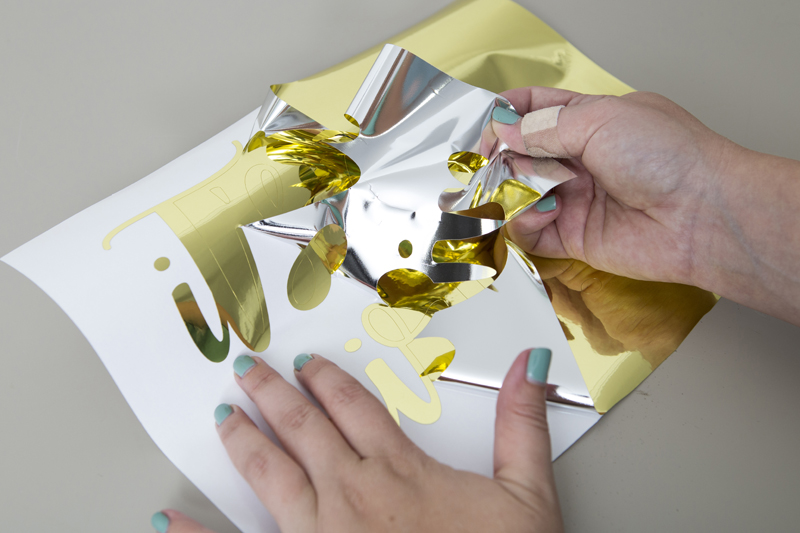 .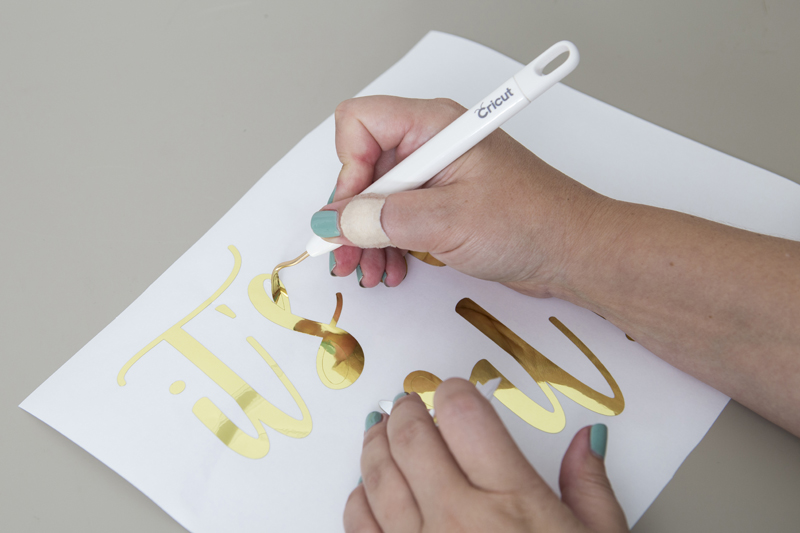 Weed, aka. remove, all the non-design areas of the vinyl sticker using your weeding tools.
4: Apply Transfer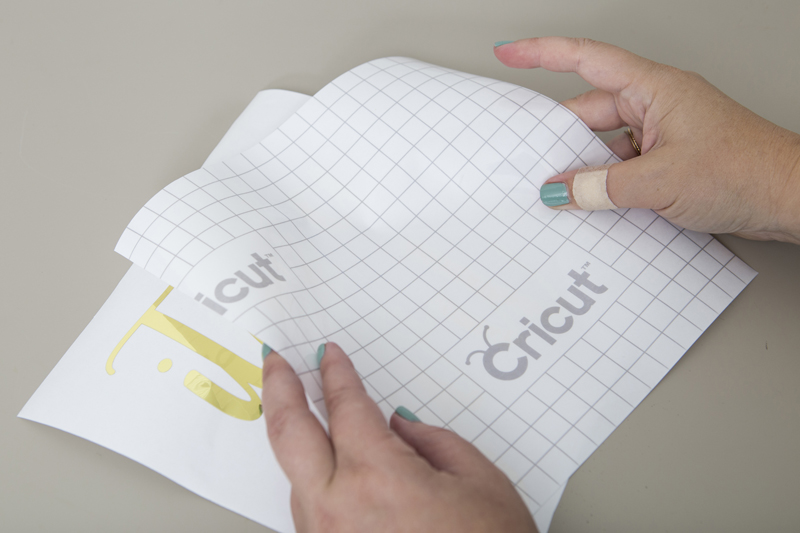 .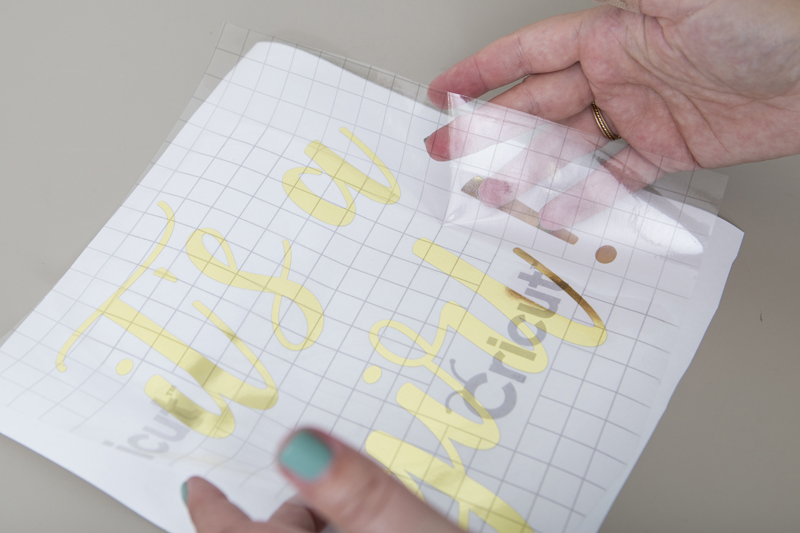 .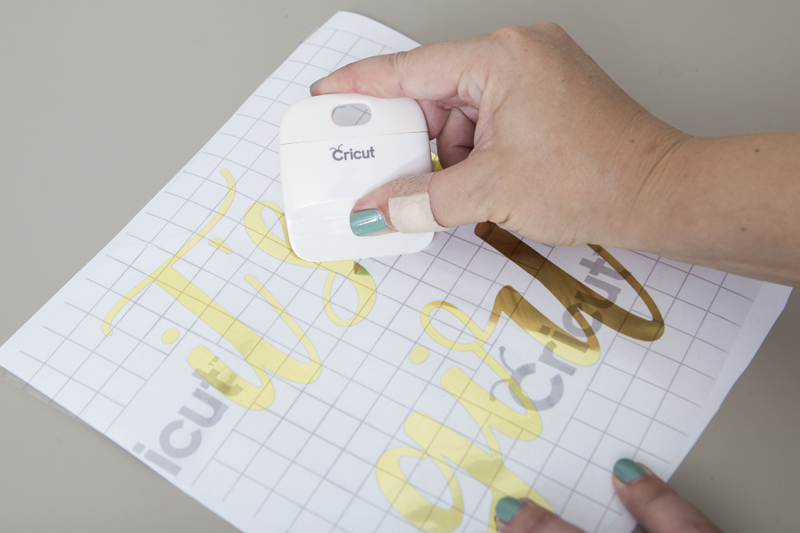 Apply the transfer tape. Cut the transfer tape just a little bit bigger than your design, peel the backing off and apply starting from the middle and working out, on top of your vinyl design. Burnish with the scraping tool for the best adhesion.
For the shower itself, I created 6 (1- it's a girl, 2- hadley jane, 2- ready to pop) of these cut files up to this step, step 4. The balloon application had to be done the morning of the shower.
5: Fill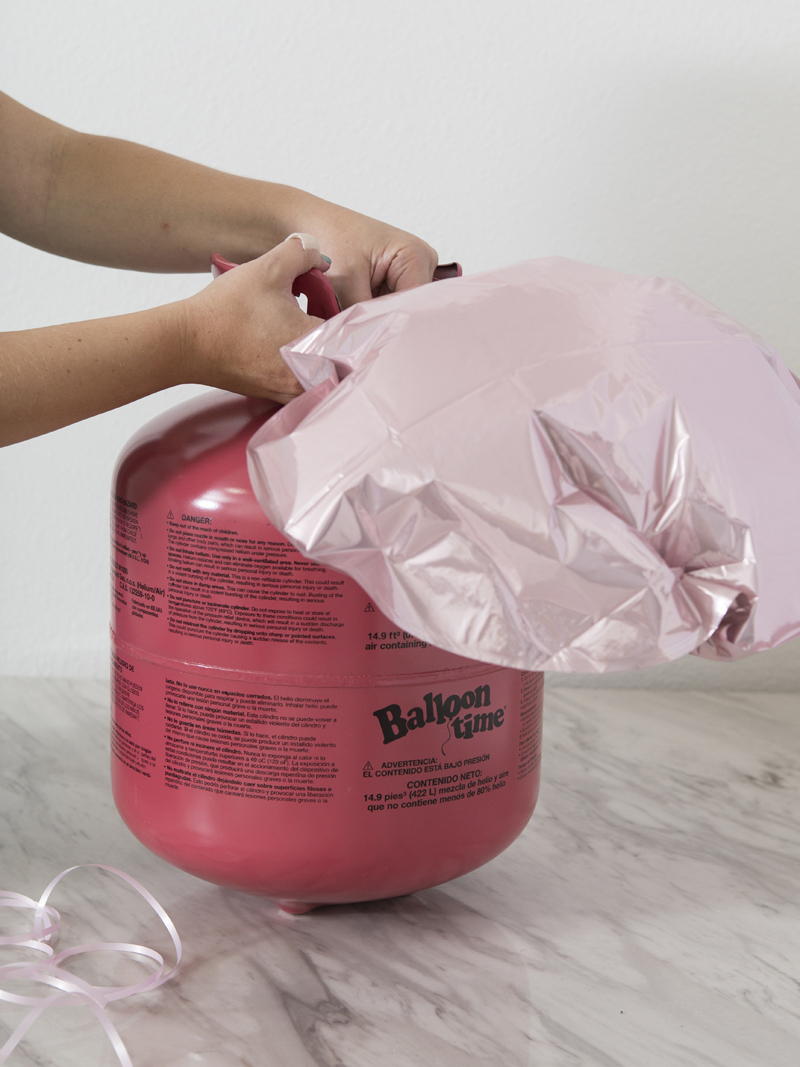 6: Apply Vinyl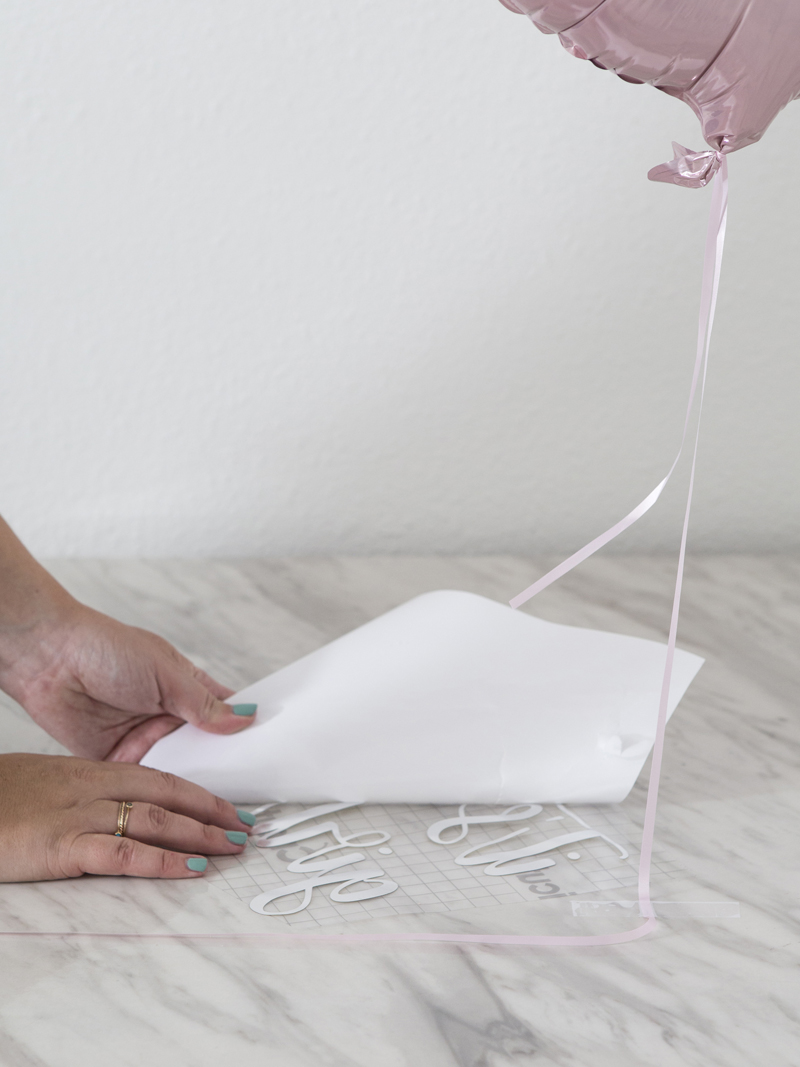 .
.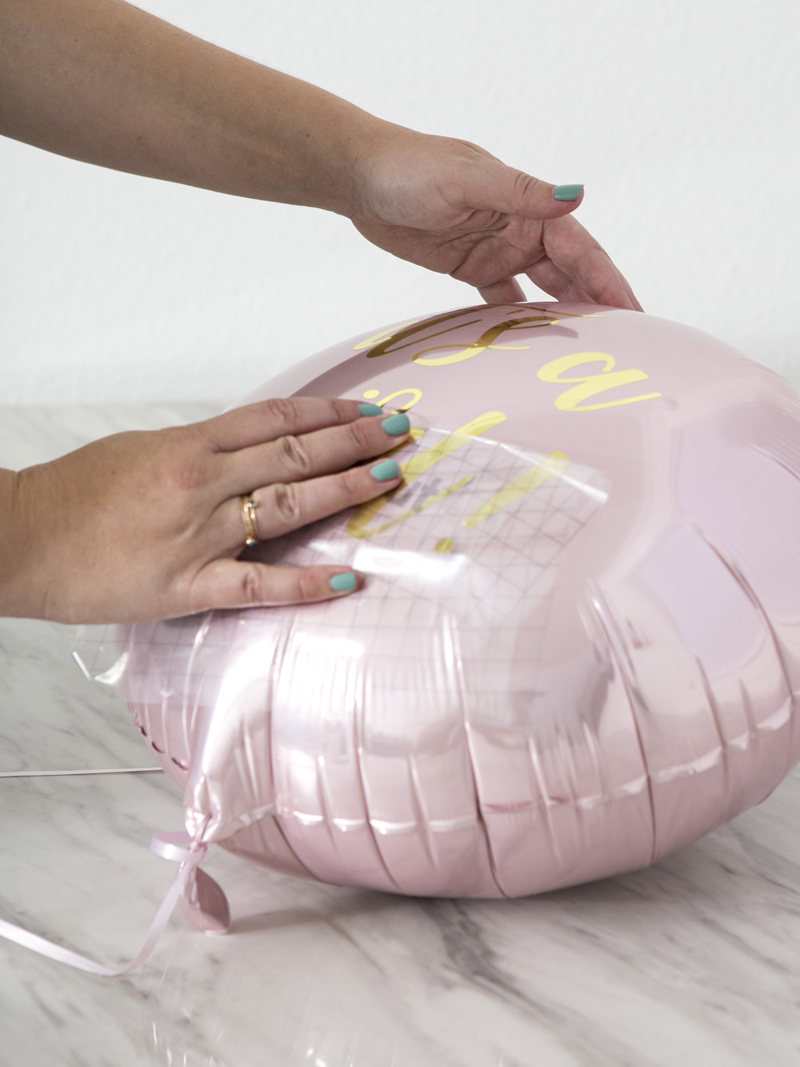 Carefully and gently apply the vinyl sticker sign to the balloon. Peel the vinyl backing from the transfer tape, center on your balloon and gently apply pressure. Then peel the transfer tape off the balloon.
There is a risk of popping, so just be gentle. If your designs end up being rather large or complicated, feel free to trim them down so transferring is a little easier.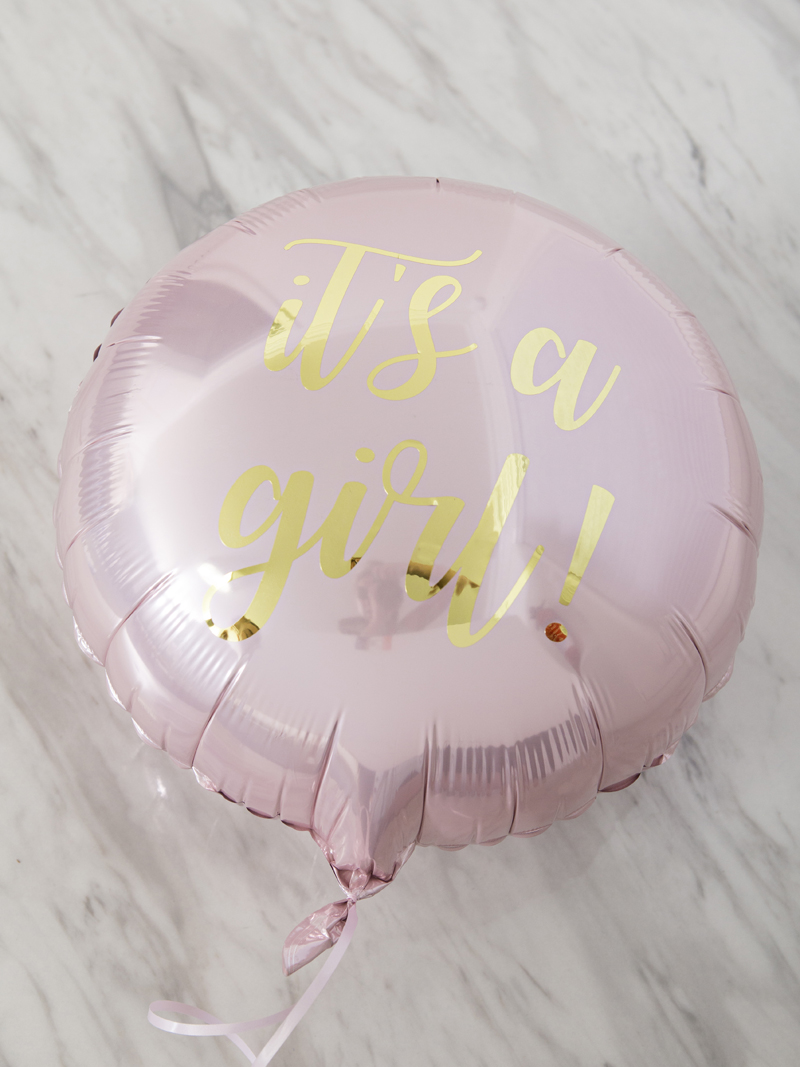 The gorgeous combination of the metallic balloons and the metallic foil I used made it hard to snap a good picture of without terrible reflections, so my apologies. They looked fabulous in person!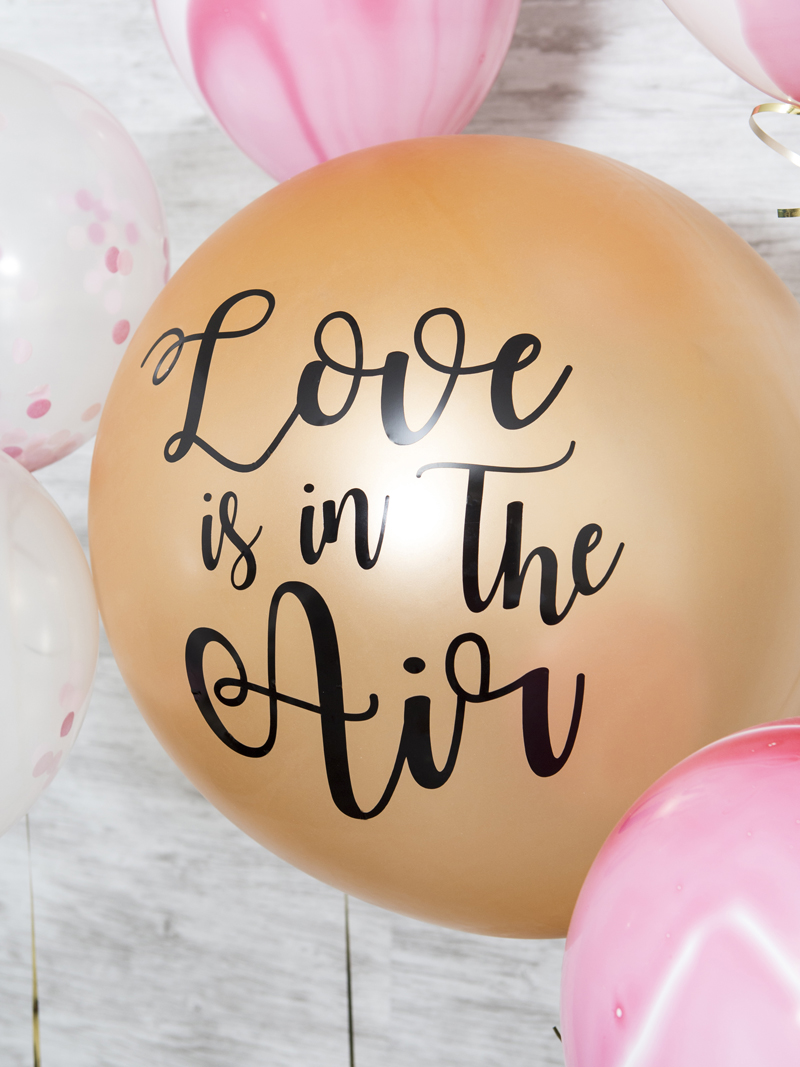 I actually shared a similar project for weddings on Something Turquoise and so if you'd like to see a different version of this project, follow this link!
Thanks for letting me share this peek into my crafty baby shower, I hope it's inspired you to get creative and put vinyl on something new or unusual. I'm super excited to see you amazing and creative Cricut users, create these adorable balloon signs for your next baby shower or special event - so make sure to share them on social and tag @something_turquoise and @officialcricut!