October 23rd, 2017 • Contributor: Ginger Bowie from Ginger Snap Crafts
Hi there! It's Ginger from Ginger Snap Crafts, and I am so excited to be back. I love being here with all of you. Halloween is almost here! Eek! With all the fall parties, school carnivals and trunk or treats going on in the next several weeks, we have lots of events to get ready for. Sometimes it's easier to whip up an easy Halloween t-shirt for some of these fun occasions. I like saving the big time-consuming costumes for Halloween night! Once a year is enough for me! Ha!
My kiddos are going to our church's trunk or treat next week. So, I thought it would be fun to make these adorable Spider & Web Matching T-shirts. It literally took me minutes to get both of these t-shirts done! Of course, that was all thanks to my Cricut Maker™, Cricut EasyPress™, and just a few supplies. Let me show you how easy it is to make your own custom t-shirt.
Supplies Needed: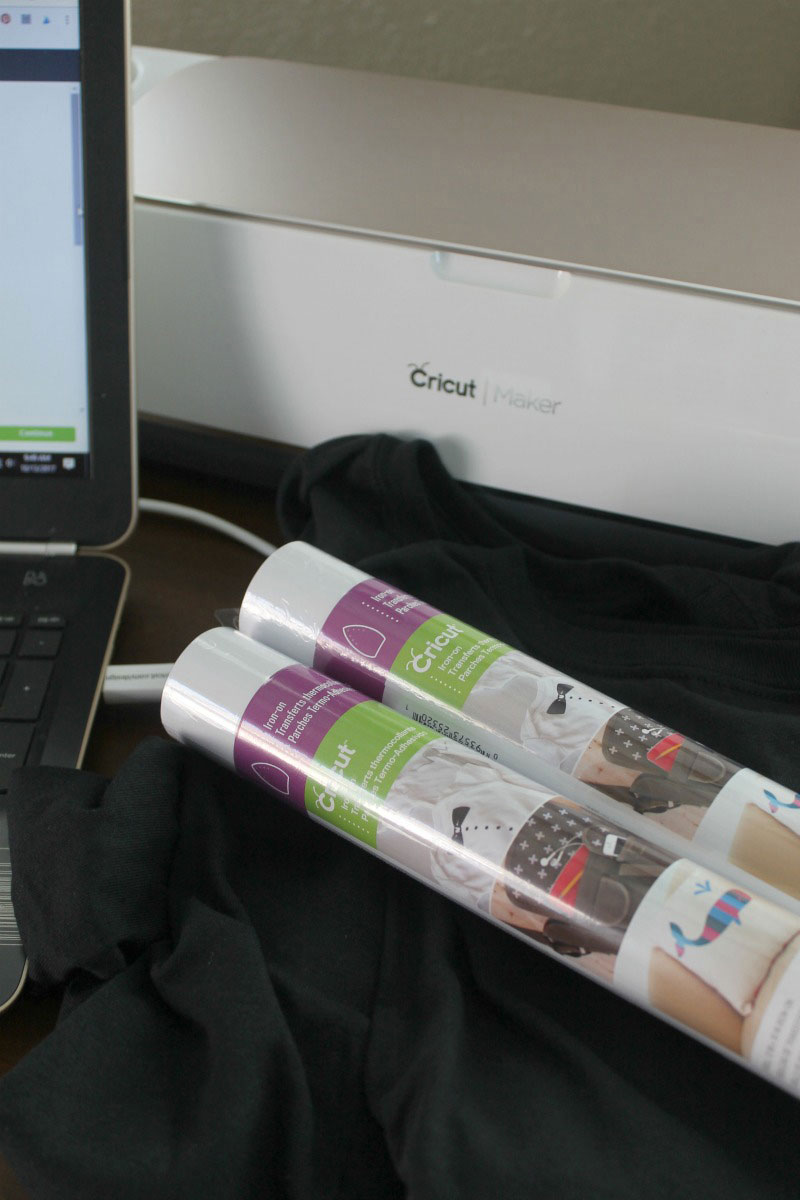 Black t-shirts
Weeding tool
Towel
Spider design #M42CDD
Spider web silhouette design #M3D1D4E
Cricut BrightPad™ (optional)
1: Choose Your Template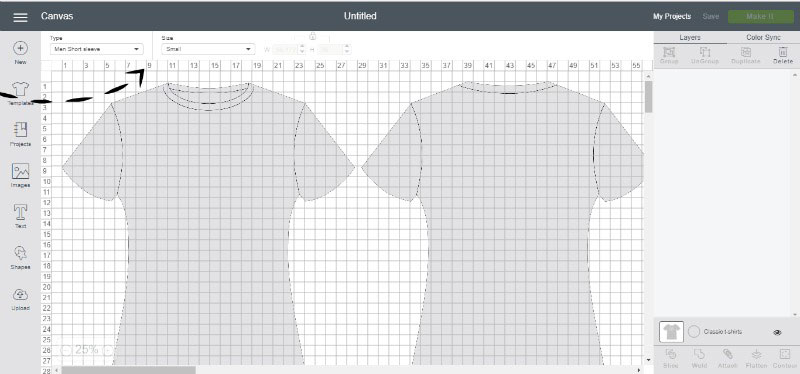 Open Cricut Design Space and choose your template. For this project, we are making a t-shirt. So, select classic t-shirts, & then your screen will look like this. Select the size t-shirt you are making in the top left-hand corner. By the way, I love this feature of Design Space. It makes visualizing a finished project so easy!
2: Choose Your Images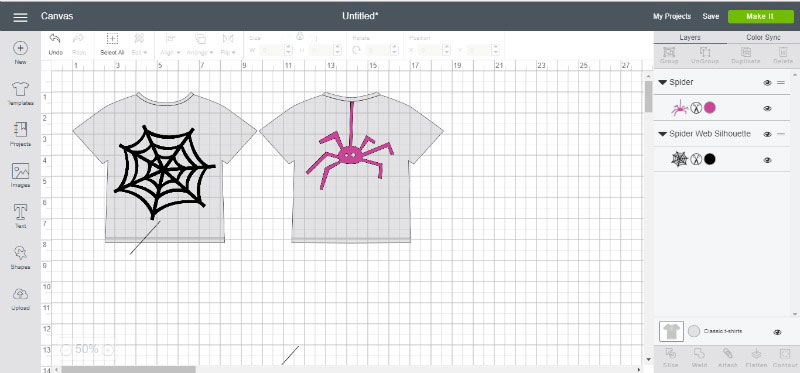 Next, I clicked "images" to access the Cricut Design Space library. After scrolling through the tons of adorable Halloween images, I chose a cute spider and spider web to use for this project. Size the images to fit your t-shirt.
3: Click "Make It"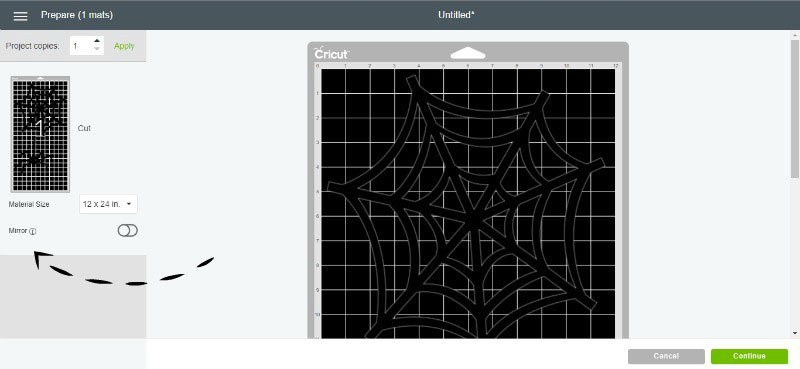 Now it's time to make your project. TIP: When working with iron-on material, you will want to reverse your image IF you have any writing on your design. So, don't forget to do that. In this instance, I didn't have to worry about that since there wasn't any writing!
4: Prepare Your Iron-on Material and Mat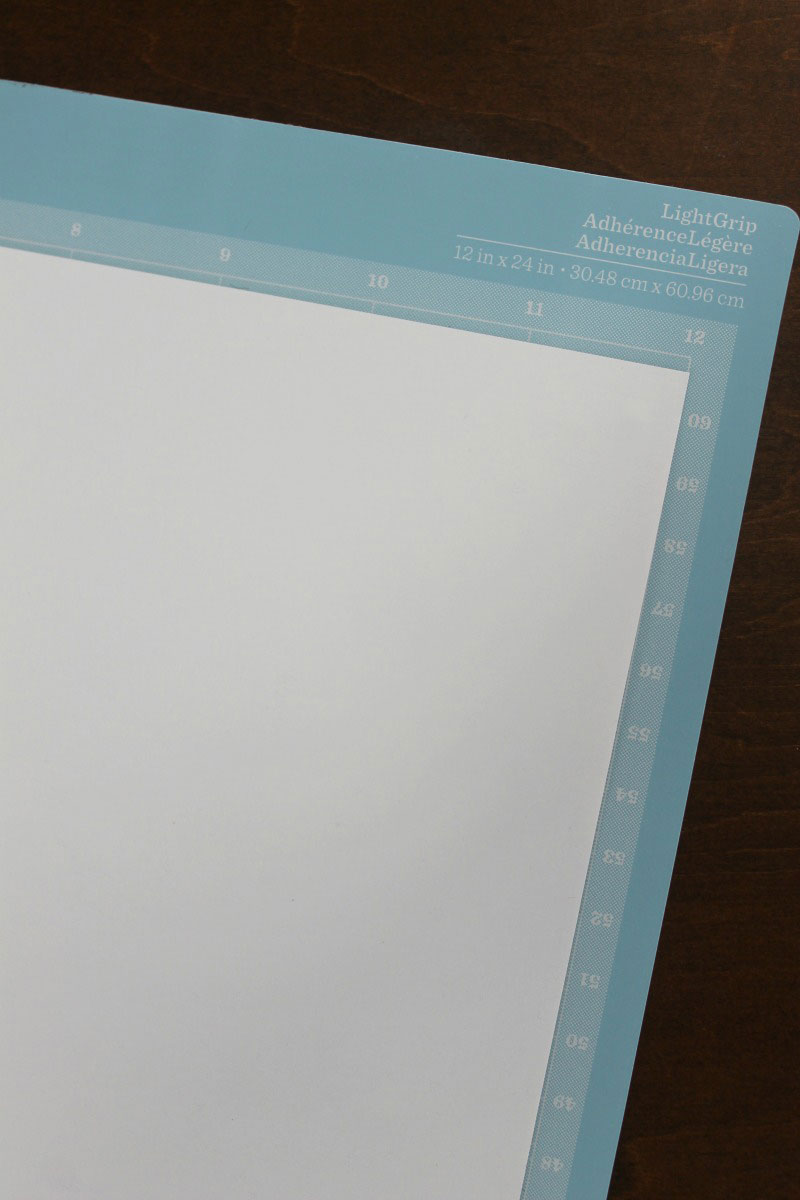 For this project, I chose to use the blue LightGrip mat. This mat is my favorite. It's not too sticky, and it works great with iron-on material. TIP: If you are confused about which mat to use, be sure to check out this post. Smooth on your material with your hand, and now it's time to cut!
Don't forget to pin this project, so you can try it out later.
5: Send to Your Machine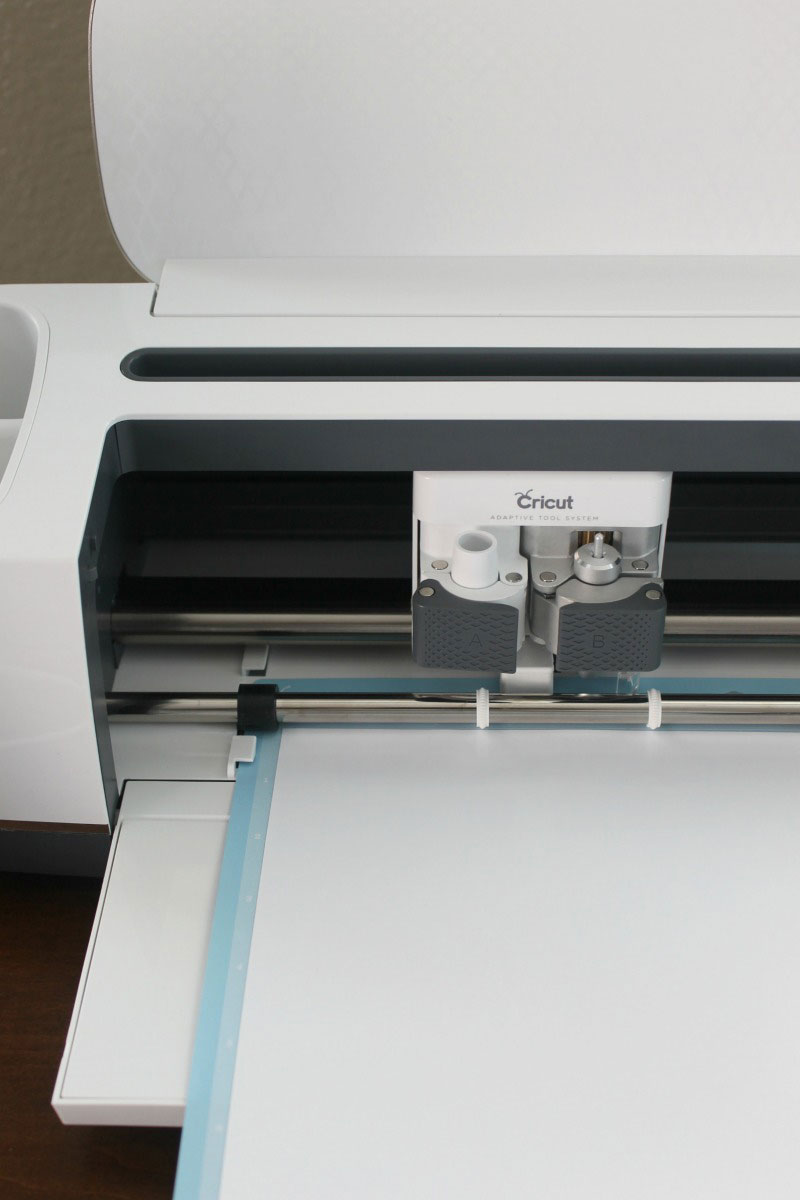 After you select continue, load your machine with your cutting mat & iron on material. TIP: When cutting iron on material be sure to put the shiny side down on your cutting mat. Click the flashing go button, and then sit back as your Cricut Maker goes to work. I love watching this machine work as it creates something amazing!
6: Weed Your Design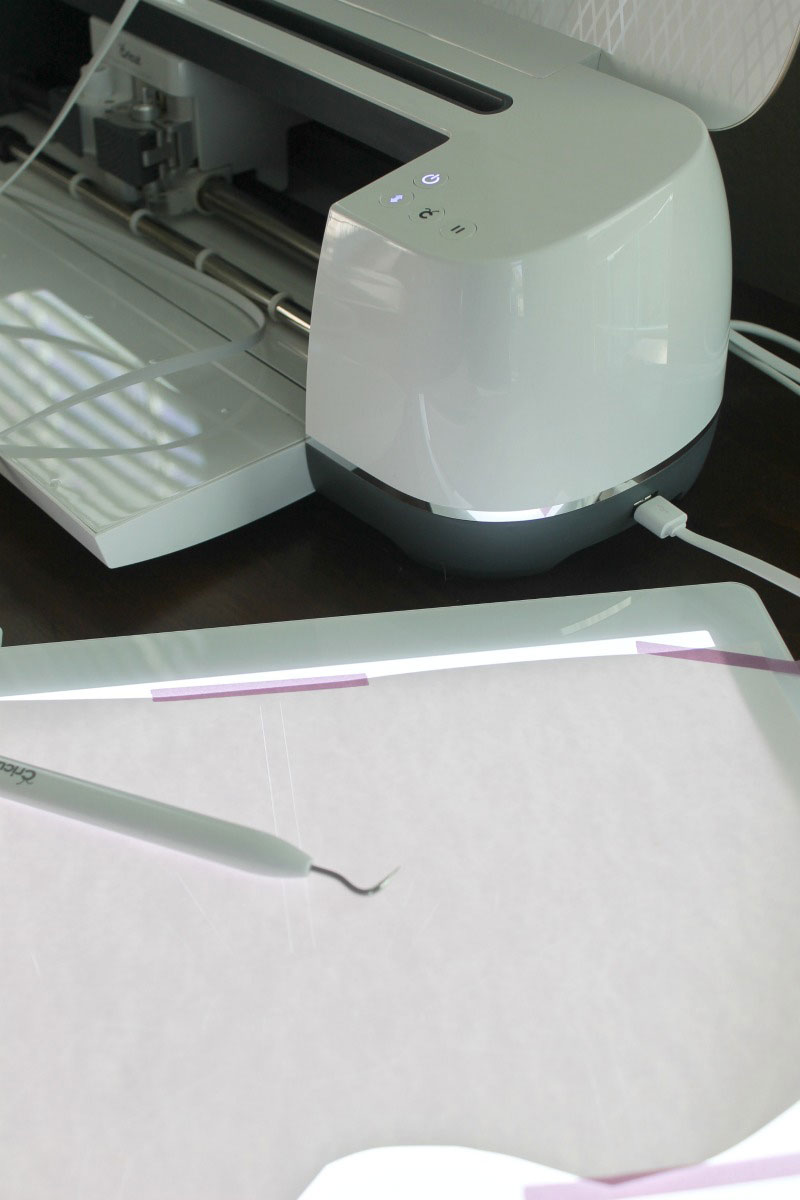 Unload your mat. Then carefully, weed the excess vinyl away from your design. TIP: Using a Cricut BrightPad™ will make this job much quicker & easier! Also, the BrightPad can plug right into your Cricut Maker's charging port.
7: Warm Up Your Cricut EasyPress™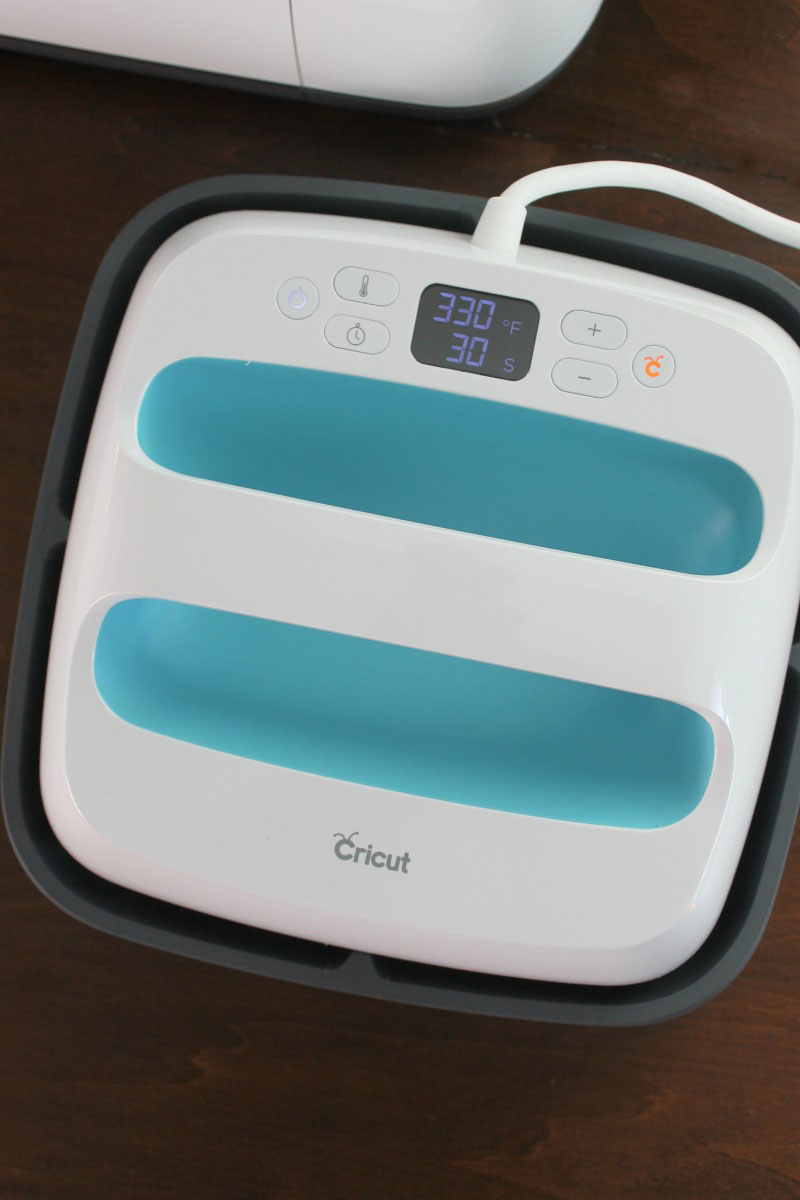 Be sure to set your temperature and timer to fit your material. For this project, I set my EasyPress™ for 330° and 30 seconds. A handy guide comes with the machine to let you know what temperature you need to use for all different kinds of materials.
8: Press on Your Design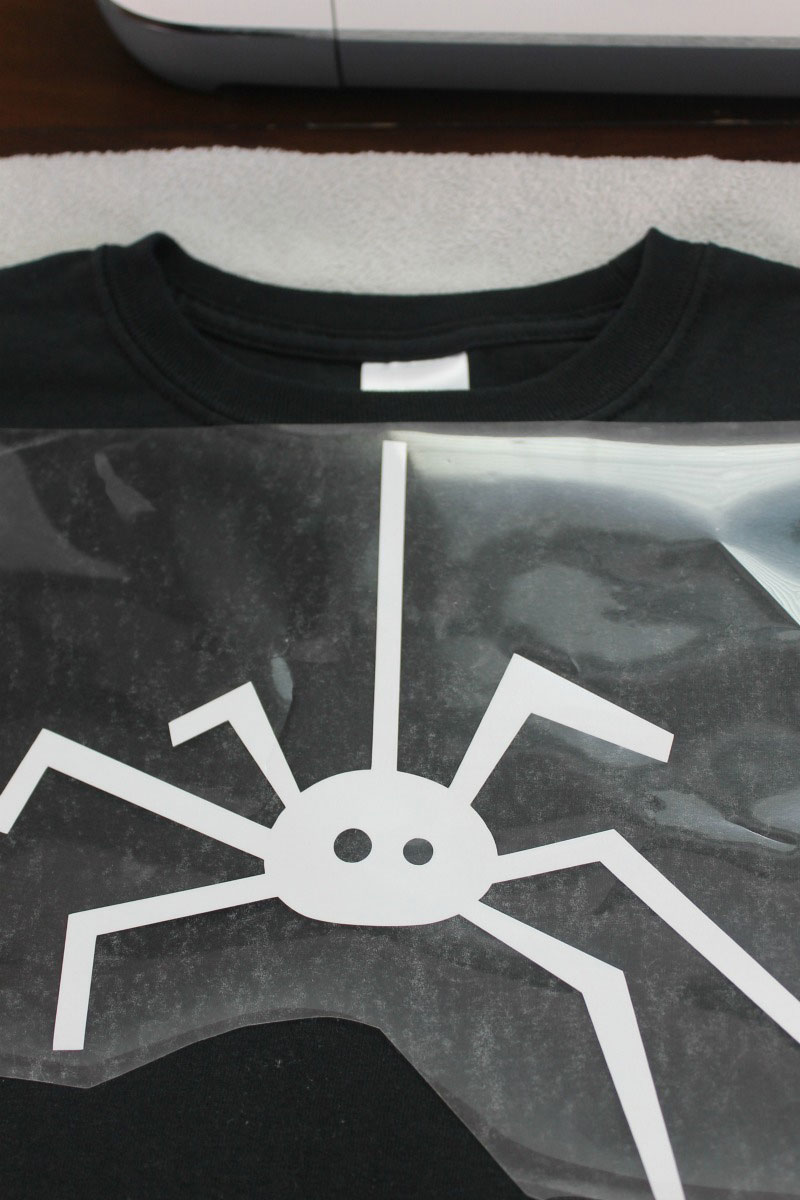 Once the EasyPress™ is warmed up, the fun begins! Put a towel down on a sturdy, flat surface. Put your t-shirt down. Iron the t-shirt with the EasyPress to remove any moisture or wrinkles. Then lay your design on your shirt exactly where you would like it to be. The clear backing paper should be on top.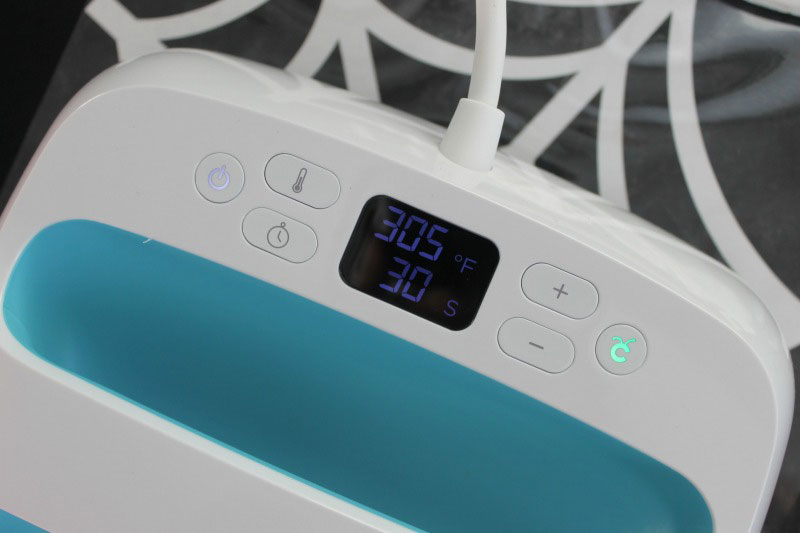 Place the EasyPress™ on top. Gently press down with one hand. Push the power button again and the countdown will begin. Repeat on any parts of your image that were not under the EasyPress™. Flip your shirt over and press down on the back of the shirt as well.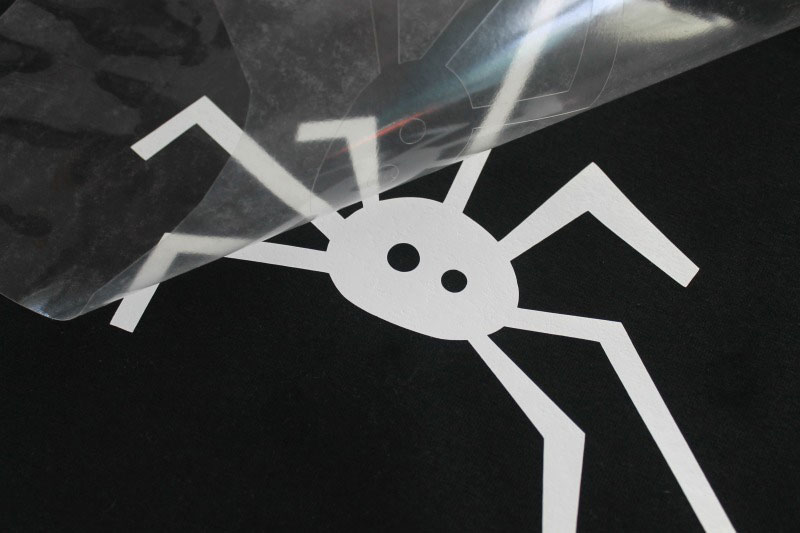 Let your design cool slightly. Carefully lift the backing paper. If your design doesn't want to stick, simply repeat the above steps until it does. With the EasyPress™, I have not had any trouble. My designs have all stuck perfectly the first time.
All that is left to do is enjoy your new Halloween t-shirts! Let me know if you have any questions!
What would you make with your Cricut Maker and Cricut EasyPress? I'd love to hear!
Be sure to pin this project to try later.