October 18th, 2018 • Contributor: Cricut Blog Team
Without a doubt, Halloween is our favorite time of year here at Cricut—a time to dream up fun costumes and create festive homemade décor. The creative ideas are endless! In this blog, I will walk you through some amazing projects to transform your entryway into the perfect spot to host trick-or-treaters this year. Are you planning home décor Halloween projects? Let us know in the comment section at the bottom of this page what you are planning.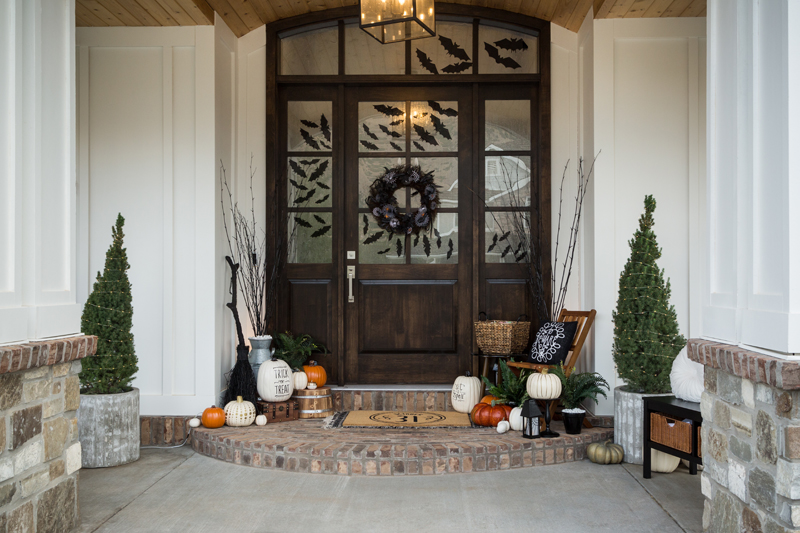 To bring this scene to life, we convinced our neighbors to allow us to transform their front stoop (lucky them!). There are actually two sections. One is a front-door area with steps leading up to the entryway, the other is a comfortable seating area just off to the side of the stairway and door. The two combined to provide the perfect stage!
Here are some of my favorite DIY projects that you can recreate to wow trick-or-treaters: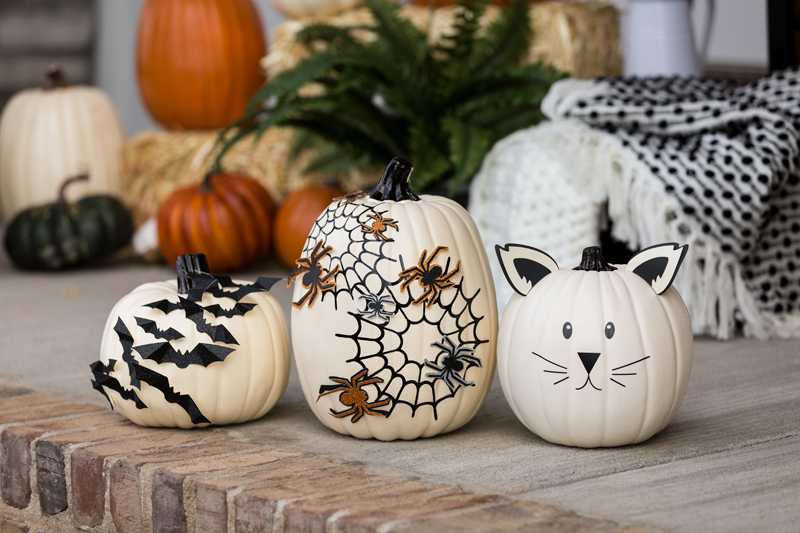 Ok, let's start with something simple — No-Carve Pumpkins. Where I live, squirrels and other critters love to munch on real pumpkins leaving kids sad and my front entrance a mess. Premium Vinyl is a great solution to decorate a pumpkin super cute, and fast. Check out this tutorial on how to create the Cat Pumpkin pictured above.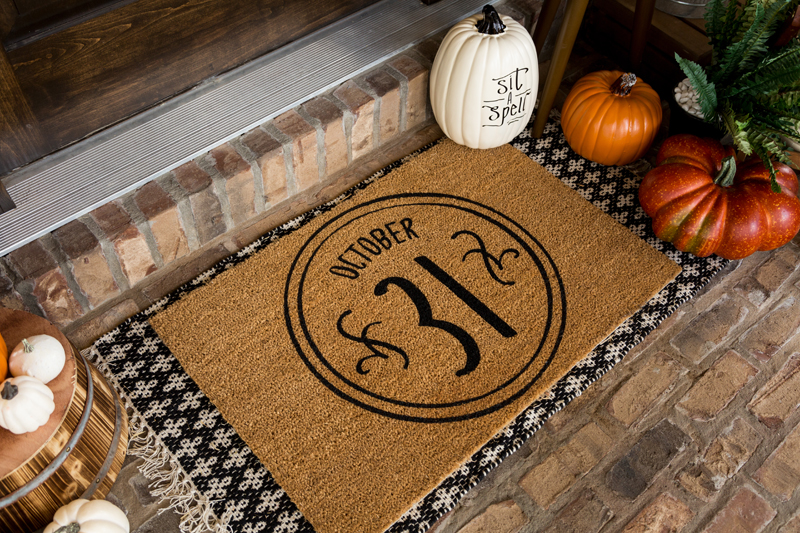 This is a stencil project. Also, a relatively easy project and something that many of us, including myself, might not often consider. Check out this Facebook Live we did recently showing how to make this Halloween Door Mat using stencil vinyl and spray paint.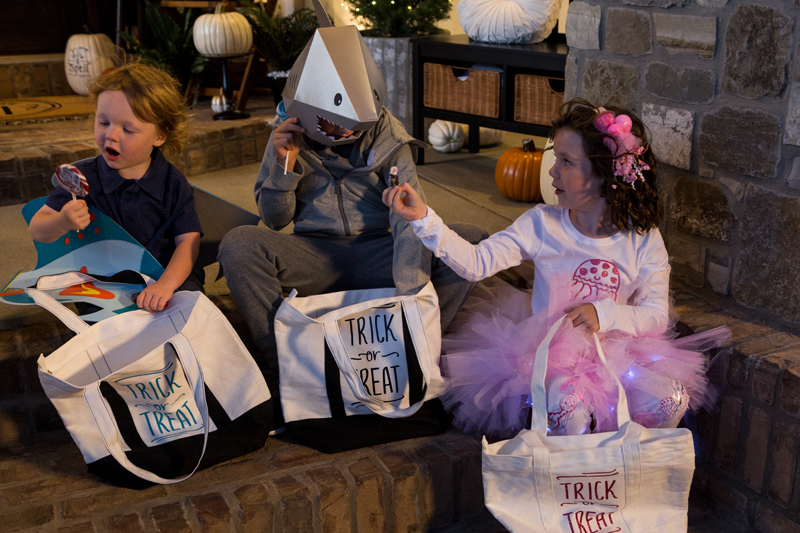 The kiddos need a place to deposit all of their treats! These are a breeze to make and look great in a variety of different colors. For this particular project, we used Everyday™ Iron-on, but be sure to check out different Iron-on materials and colors to customize your totes the way you want!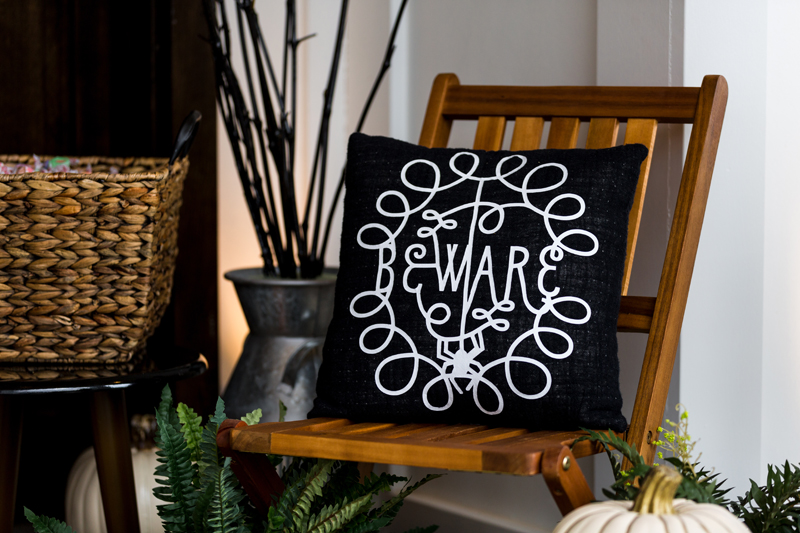 This simple, but elegant looking pillow also looks great in an assortment of color combinations. For our scene, we went with the classic white-on-black look, but using different Everyday ™ Iron-on, (like black-on-orange), would also be great. Also, be sure to check out the cool Black Cat Pillow in Design Space.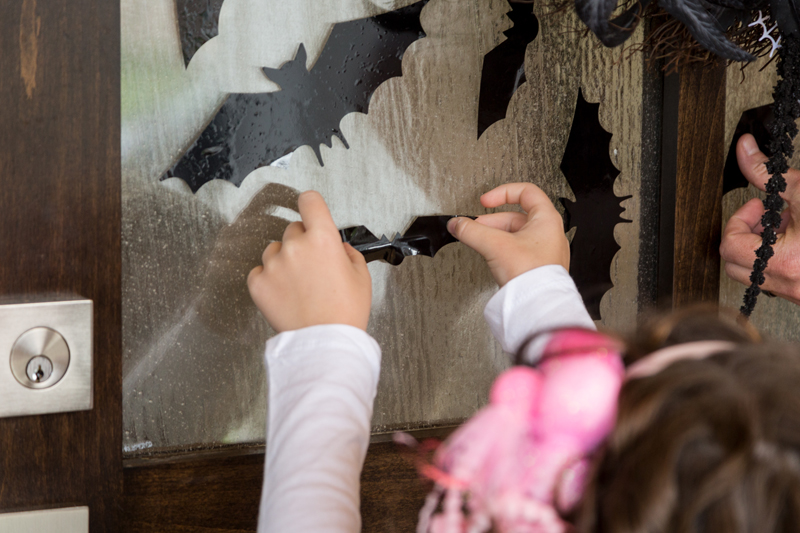 I love how easy window cling is and a great project to have kids help with. Check out this video showing Tiffany making window cling bats (and rats!).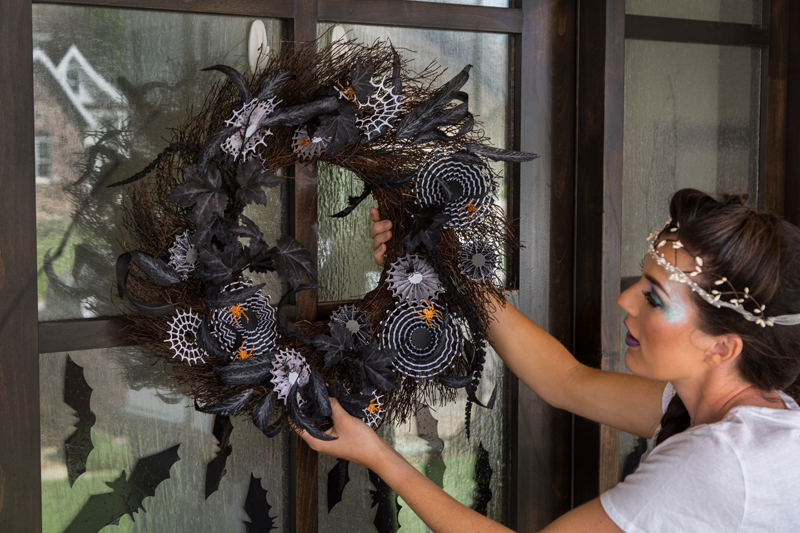 This spiderweb rosette wreath is charmingly spooky! This is an intermediate level project using the Scoring Wheel to score a variety of Cricut Cardstock. If you love making wreaths, this is a good warm-up project for the coming holiday season!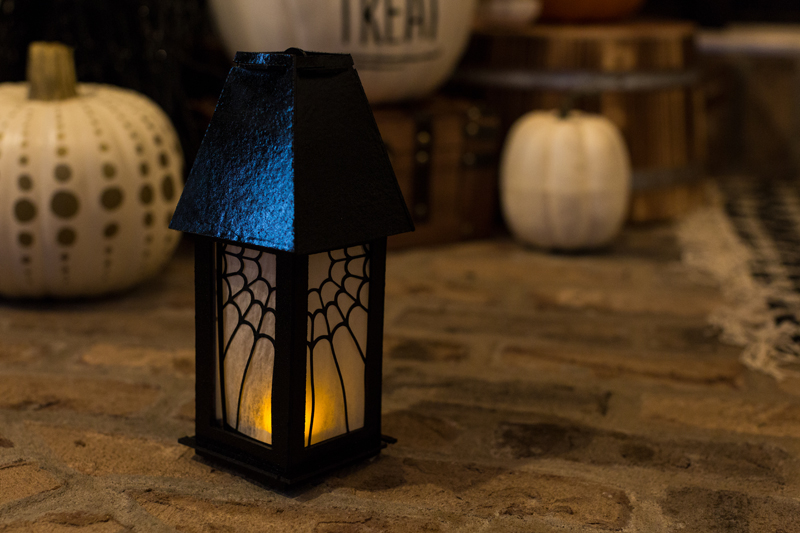 Line your entranceway with these awesome chipboard lanterns. We created these using the Knife Blade to cut Chipboard, and assembled following the detailed instruction you can find in Design Space. Note: Only use Low-Temperature Battery Operated LED Tea Lights to light your lantern!
To create the porch décor projects, we used a Cricut Maker and EasyPress 2, along with a variety of Cricut materials and accessories.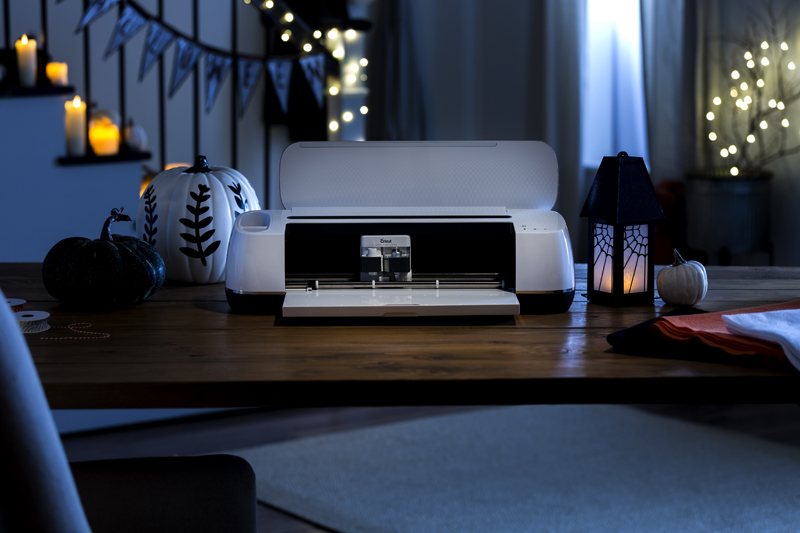 As always, we had so much fun bringing this scene to life! Let us know what you will do this year to transform your home into a Halloween haunt!
Happy Halloween crafting!