July 19th, 2018 • Contributor: Cricut Design Team Manager Dezi Moss
Turn the night Gouda with these darling gift boxes. Here is a simple tutorial to make sure your guests are feeling extra special.
Materials:
Cricut® Scoring Wheel
Craft Paper
Printer
1: Open Project Instructions
Begin by opening Cricut Design Space using this link to the project, Have A Gouda Night Gift Box. This project makes one gift box, but you can customize it to make as many as you need.
2: Print Labels and Cut Materials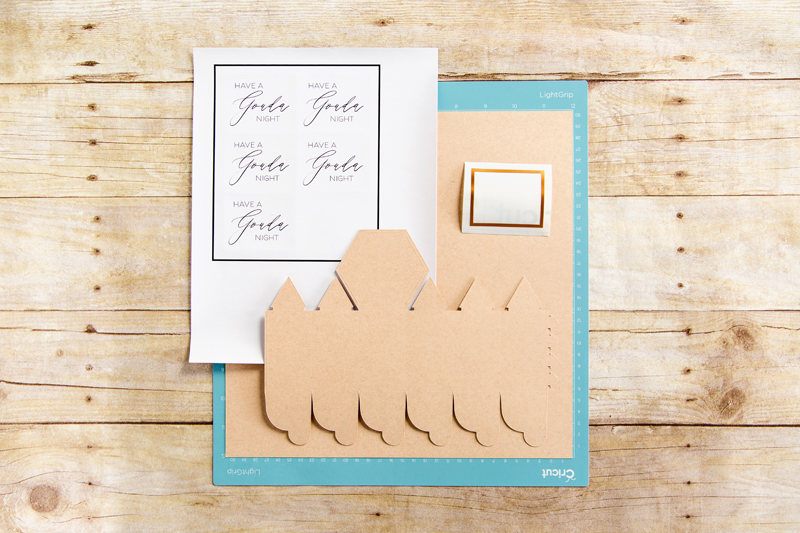 Print your labels. Load your printable vinyl, matte foil vinyl, craft cardstock and let the Cricut Maker do the rest!
3: Place Label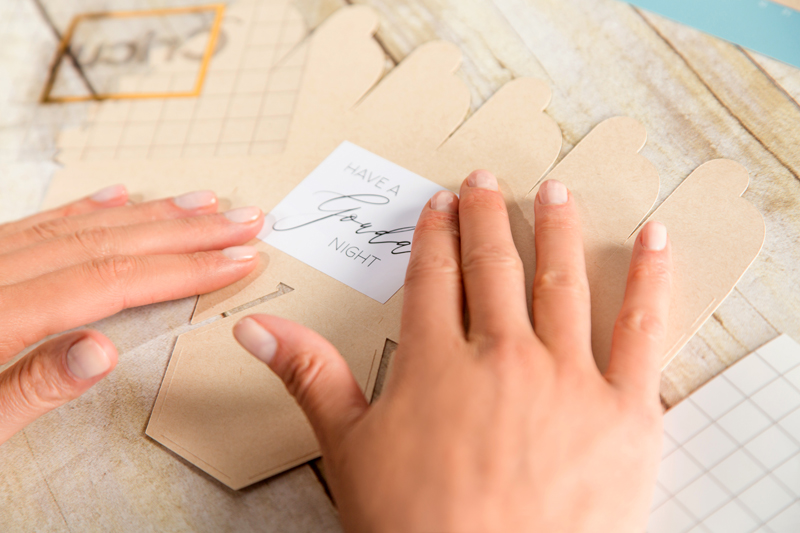 After you print and cut the label, place the label in the center of two sides of the hexagon.
4: Transfer the Border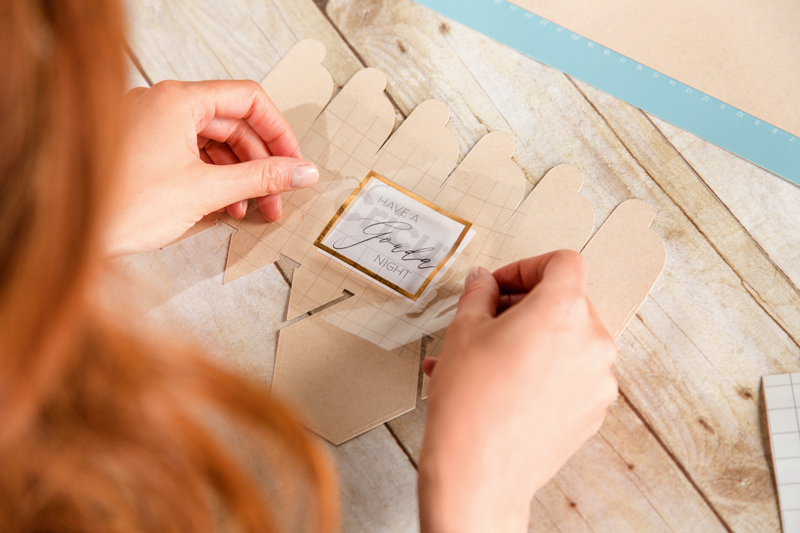 Using Cricut® Transfer Tape, transfer the border onto the label. Begin by trimming a piece of transfer tape to fit your vinyl image. Stick the transfer tape over your entire image and use your scraper to burnish the tape onto the vinyl pieces.
Peel up one corner of the transfer tape and gently pull until the tape is off the liner. Place the transfer tape and vinyl onto the label and burnish on with your scraper tool.
5: Fold Score Lines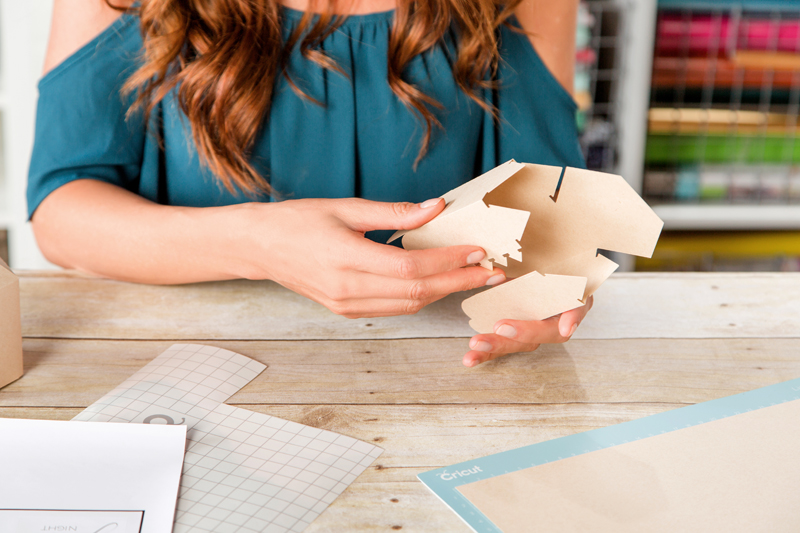 Look for the score lines and fold every last one.
6. Assemble Box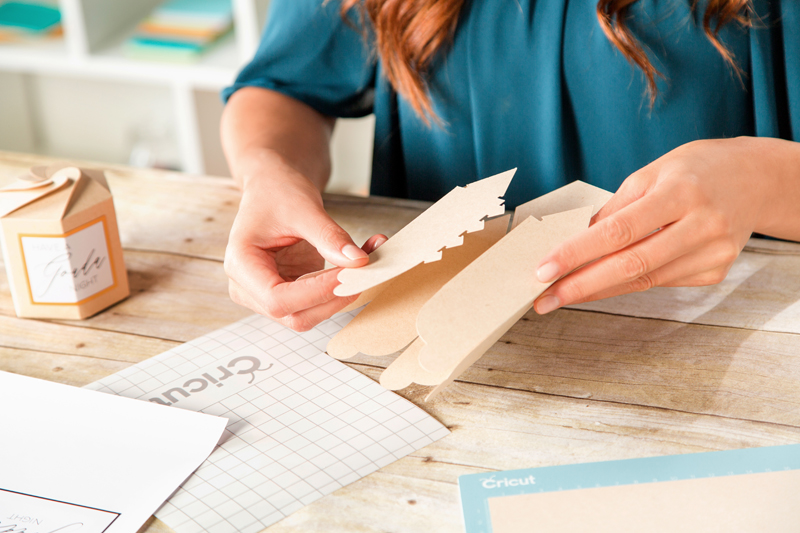 Tuck the triangle tabs into the slits coordinating on the other side of the box. Do the same with the triangle tabs on the bottom of the box. Tuck them into the slits on the hexagon.
7. Close Box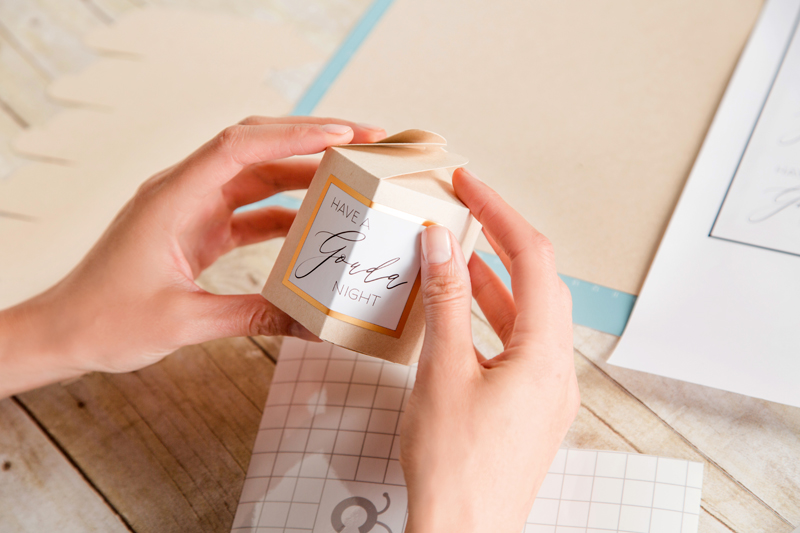 To close the box, fold each tab toward the center. Make sure that every right edge overlaps on top of the next left edge. It will not stay together until all tabs are the same.
There you go! You have a darling gift box.
Have fun with it and don't forget to have a gouda night!
XOXO,
Dezi