March 1st, 2018 • Contributor: Dezi Moss
Note: This is another fun project we've brought back from our archives. Happy crafting!
I am very picky about how I store my jewelry. I want my jewelry box to look good in my room and it's hard to find a jewelry box that is affordable and matches my style. I found this box at Ikea and I thought, this is perfect to store my favorite rings and hair pieces, and I know just how to embellish it to match my room!
You could also possibly find a suitable box at a thrift store or revitalize one you already know. You can find this Ready-to-Make project in Design Space. Here's how to make it:
1: Cut and Weed Design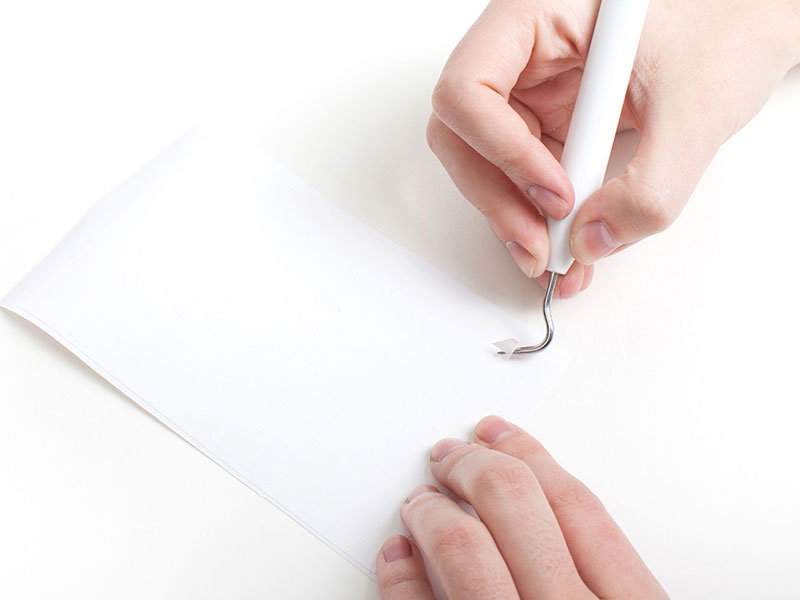 Okay, let's get started. Follow the instructions in Cricut Design Space™ to cut the image from vinyl. Start with weeding each of the images. On the white vinyl, make sure you leave the necessary patterns.
2: Transfer Gold and Black Vinyl to White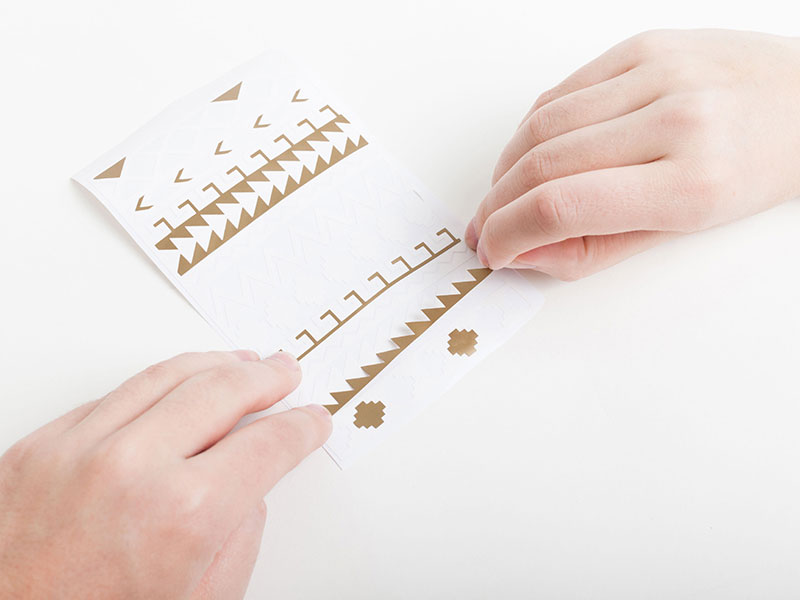 After all of the images are weeded, Transfer each row of the gold vinyl onto the blank spaces of white vinyl by hand. For this specific project, it is easier to get each row on straight when transferring by hand.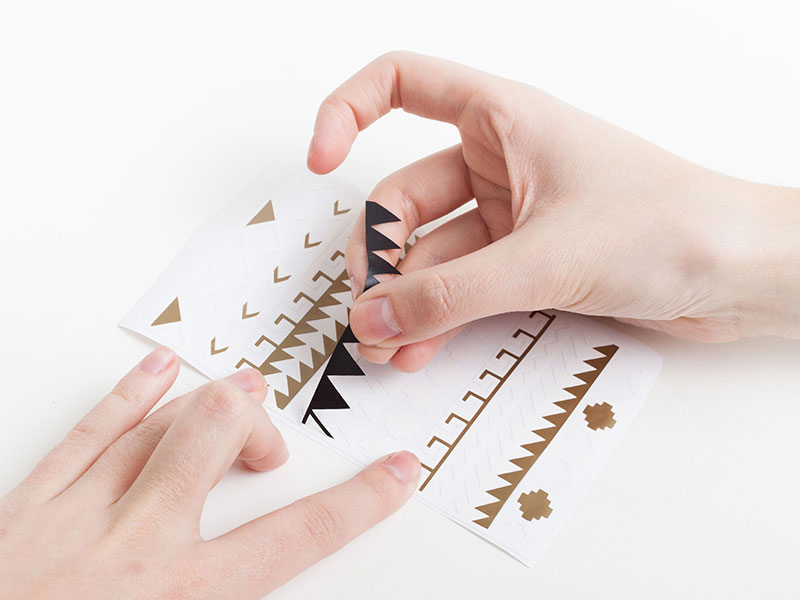 Do the same with the black vinyl.
3: Transfer Floating White Vinyl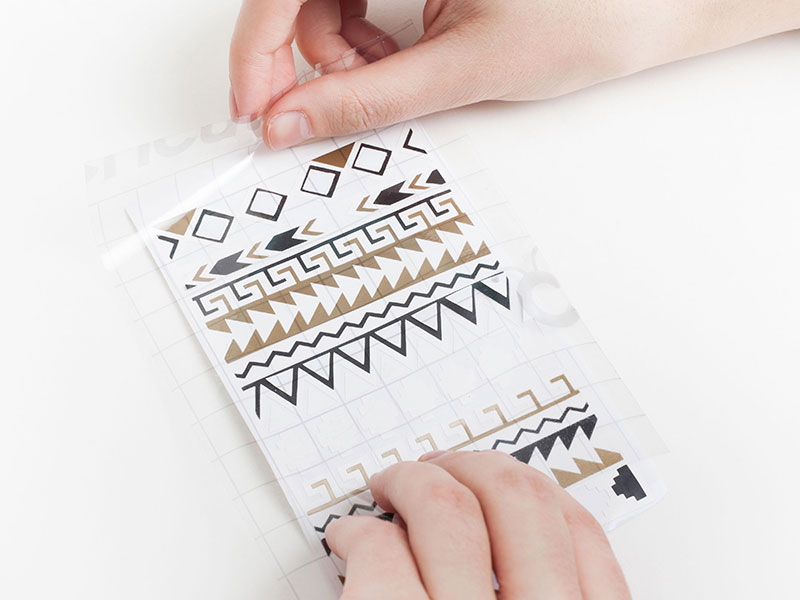 Now put the floating white vinyl pieces on top of the black vinyl using transfer tape.
4: Transfer Design to Box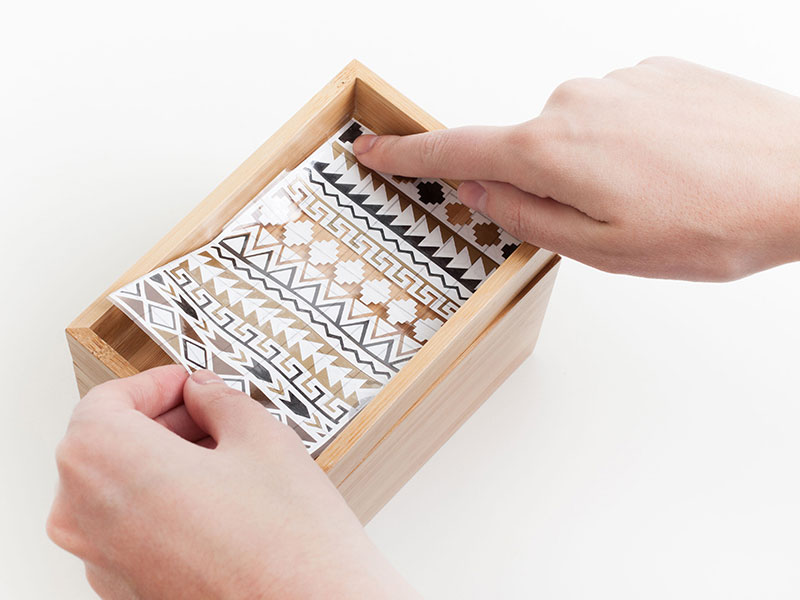 After you have the whole design, transfer the entire design to the box using transfer tape.
5: Transfer the Border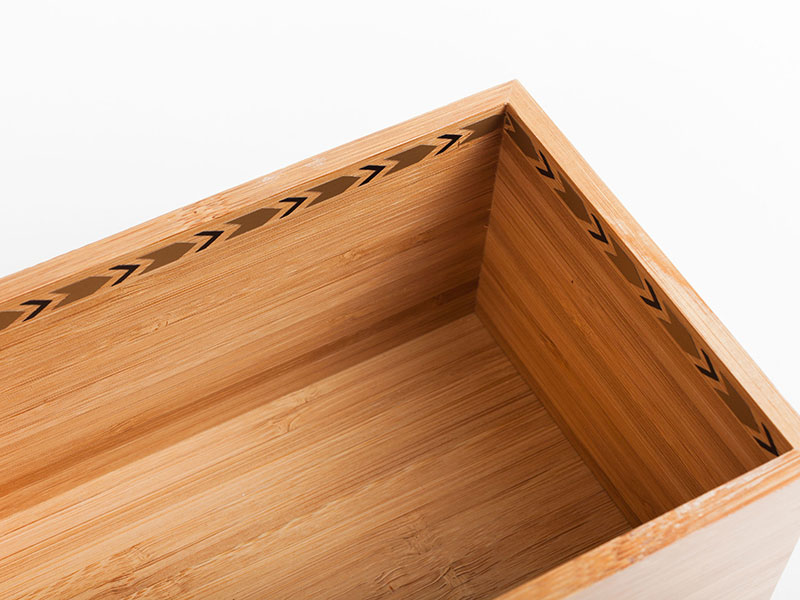 Transfer the border to the sides of the box using transfer tape.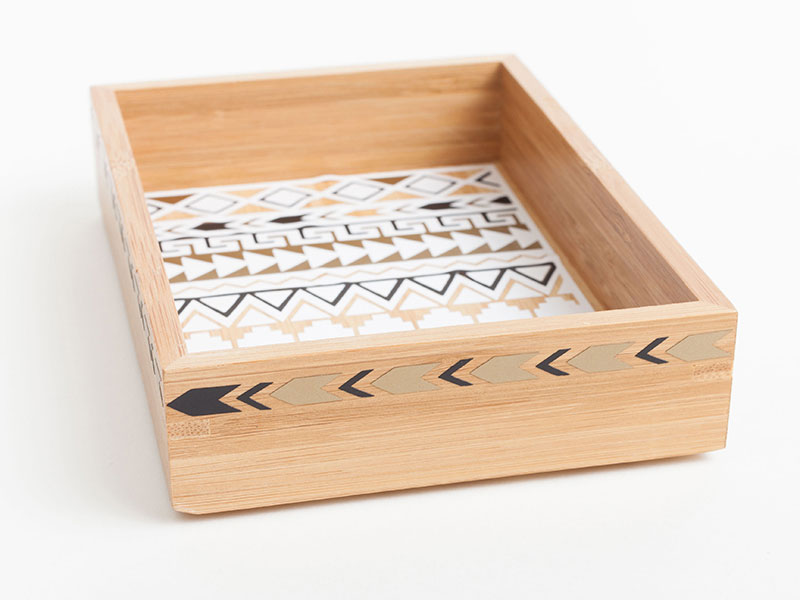 Peace & Love
Dezi
What are you crafting now? Show us pictures using #CricutMade on social media.