December 17th, 2018 • Contributor: Cricut Blog Team
If you have a gamer in your life, I don't need to tell you that Christmas shopping is usually dedicated to games, game consoles, new controllers and everything in between. We thought these shirts, designed by Anna McNamara from Practical and Pretty, would make the perfect stocking stuffer for the gamer or family of gamers in your life.
Although this is only one design, it's completely customizable to fit anyone! You can put a first or last name, gamer nickname, whatever you want! There are endless possibilities to customize these designs. Since our gamers only want games, etc. for any gift, this is the perfect shirt to make to add to their gifts!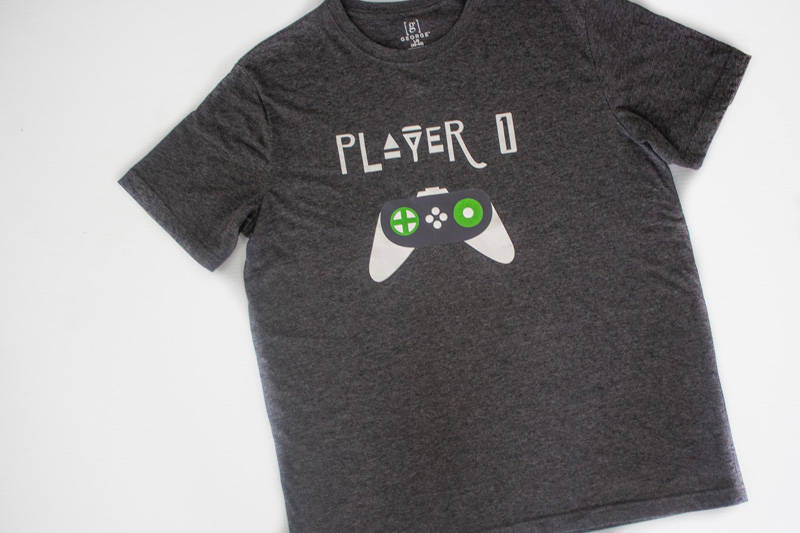 We also love these designs because they're perfect to use extra scraps of Everyday Iron-on with StrongBond ™ Guarantee that you have around! We know we always have extra pieces around for projects and this is one of those projects that is perfect to use those pieces!
When you are making these shirts, make sure to take a look at our Cricut EasyPress™
Interactive Quick Reference Guide, this guide helps every iron-on project go smoothly! Also, since this shirt has layers, make sure you have our iron-on protective sheet! This will help with layering so the base layers don't wrinkle as you heat them a few times.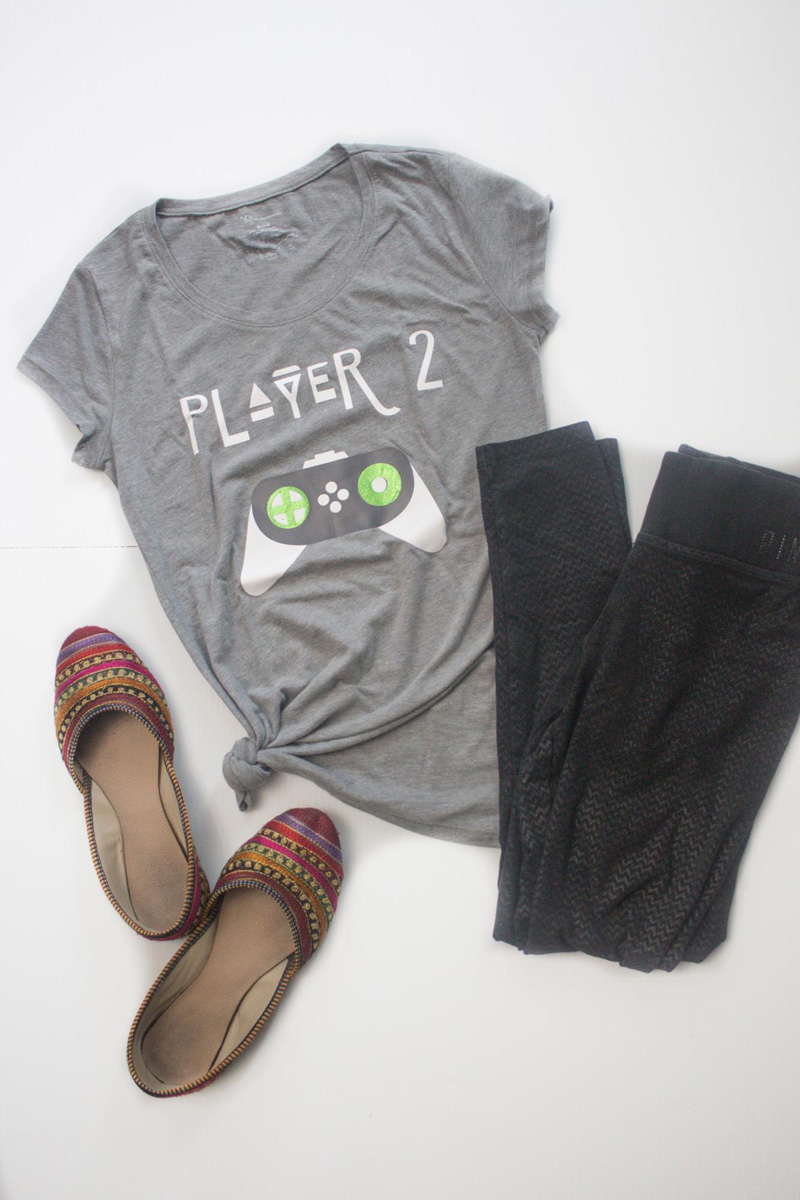 We love the font used in this design! It's unique and perfect for the gamers in our lives!