April 10th, 2018 • Anna Rose Johnson, Cricut Digital Content Manager
This planet we live on is a pretty special place. It protects us, it nourishes us and it renews itself each year—allowing us to enjoy different types of beauty each season. Earth Day is our opportunity to give back to our home.
This year, I wanted to celebrate Earth Day with my family by teaching them the small things we can do to keep our Earth clean. My littles and I went outside and scoured our yard for twigs, fallen branches, and other greenery.  Along the way, we also picked up pieces of trash, paper, etc and put it in our recycle bin. I was able to explain to them what recycling is and why it is important.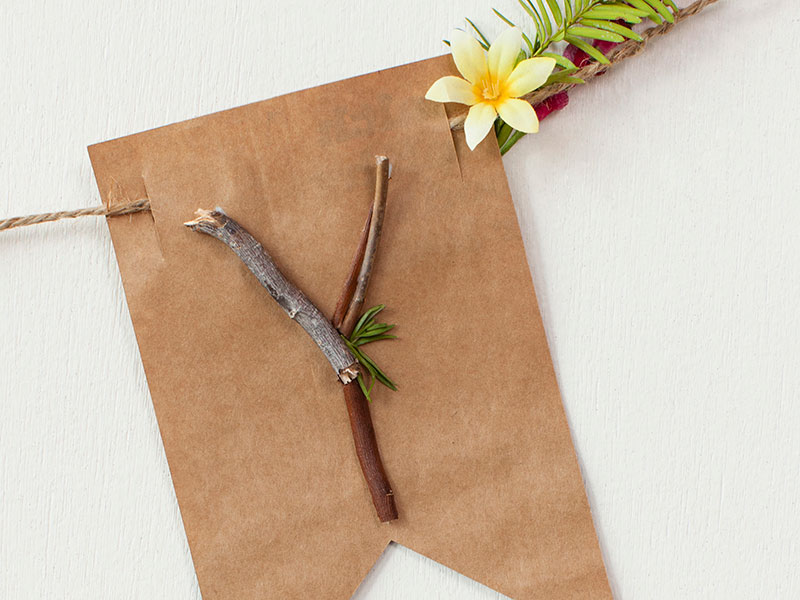 Once our yard was clean and our bag was full of twigs, we headed inside and made a banner from our finds. Want to celebrate Earth Day with this fun banner? Make it now!
Supplies You Will Need: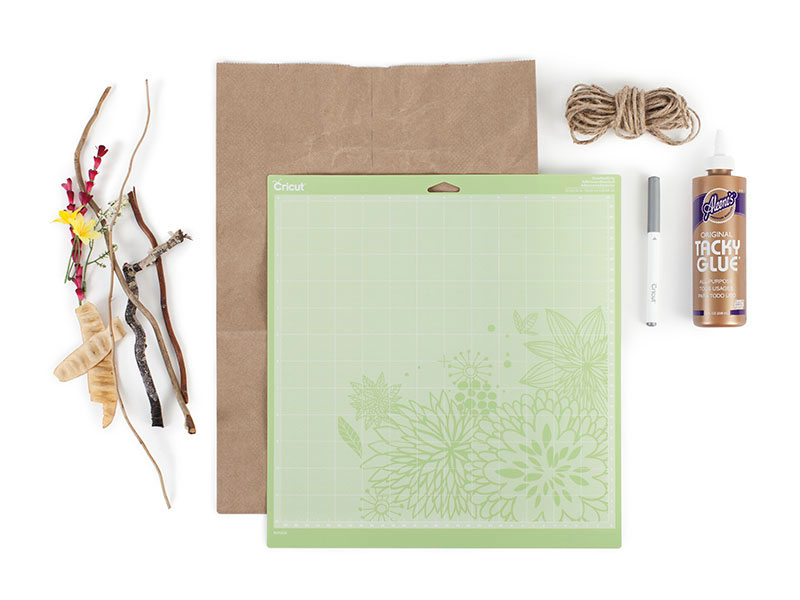 Recycled brown paper bag
Tacky Glue
Eco-friendly jute
Twigs and greenery
Gather twigs and greenery from your yard. Be sure to pick up a few pieces of trash along the way! Then head inside and prepare your Cricut by placing the pen into accessory clamp A. Cut the brown paper bag down to fit on a 12"x12" mat.
Open up the project file in Cricut Design Space™. Click "Go" to write and cut banner pieces from the brown paper bag.
2: Glue Flora to Banner Pieces
Using the pen lines as a guide, glue twigs, branches, etc onto the brown paper banner pieces.
3: String Banner Pieces Together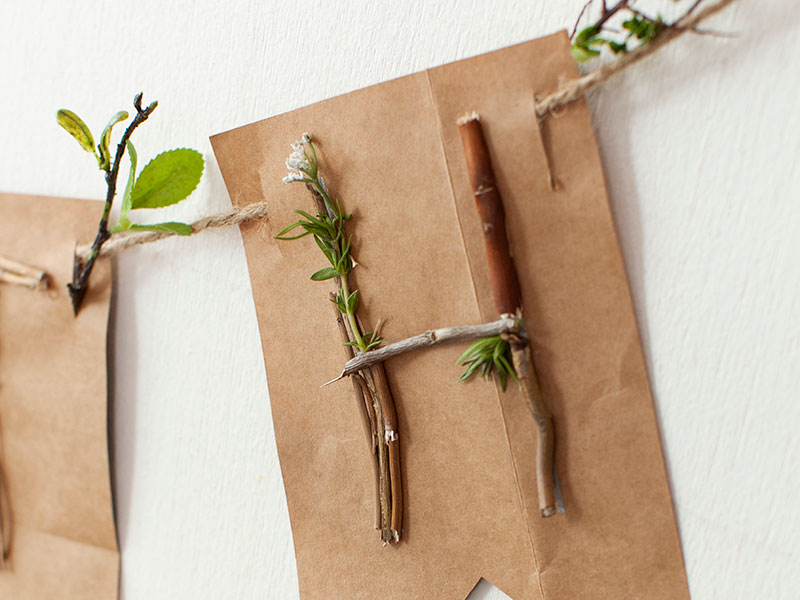 String a length of jute through the pennants spelling out EARTH and another length through DAY. (Space the letters to your preference.)
The banner turned out really cute and my littles had a blast making it with me. I was able to teach them something and remind myself to take care of this beautiful hunk of rock we live on.
XOXO,
Anna Rose
Note: This lovely project is from our archives. Happy Earth Day!
How will you be celebrating Earth Day? Let us know in a comment below.