October 22nd, 2018 • Contributor: Cricut Blog Team
With the World Series right around the corner, our t-shirt feature this week is iron-on baseball shirts for the whole family! After all, it's America's favorite pastime, why not make custom shirts for your favorite team? If you're a sports fan, you know it's a family event!
We love the coordinating family baseball t-shirts that can be customized for any family created by The Southern Couture. She chose Coach for the dad shirt and Rookie for the son shirt. Of course, Team Mom is for the mom shirt. These shirts are special because you can add the numbers on the back to be the child's date of birth or important dates or numbers to your family. The Southern Couture's son was born on March 27 earlier this year so that's inspired the numbers on her shirt. She included those numbers for 3 for the dad one for March, 27 on the mom one for the day and then 18 on the baby onesie for the year.
If your family has multiple children, you could always put the year for the date of birth on each child's shirt with a nickname. These would be perfect to use for a family trip to a baseball game or even a little league game to support one of the siblings. You could then choose their favorite team's colors to use. Our favorite team's colors happen to also be patriotic, making it perfect to wear the shirts for Independence Day as well! These awesome designs can be made to fit your family! SportFlex Iron-On with StrongBond™ Guarantee is perfect to use if you are putting this design on a jersey!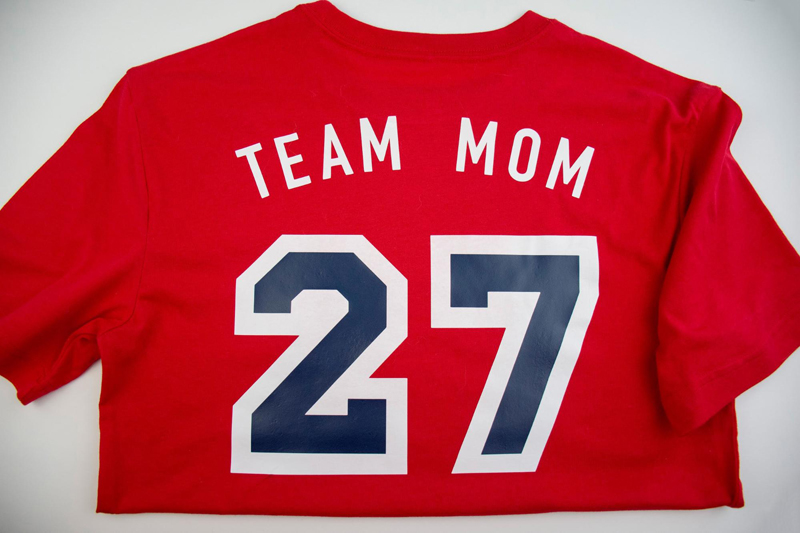 Let's be honest, teams wouldn't be successful without moms! Team mom = orange slices, carpools, kissing scraped knees and countless hours cheering!
Click here to create: Team Mom T-shirt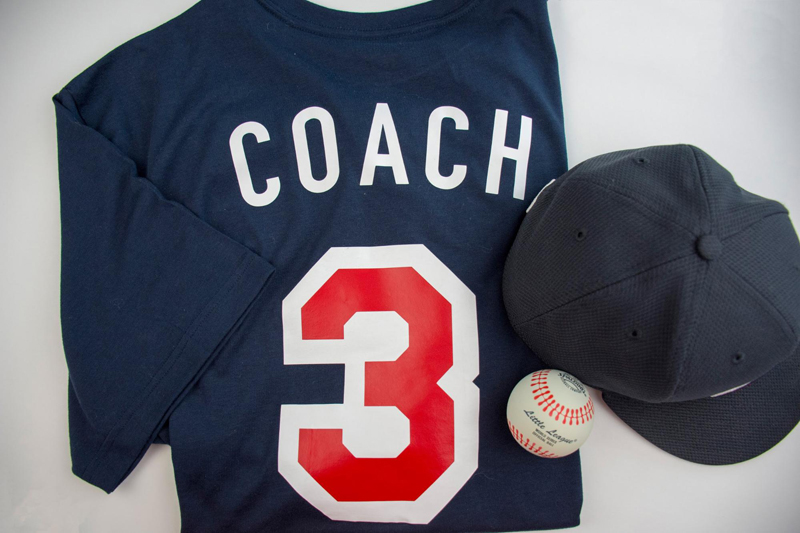 This coach design is perfect because it can be used for so many things. Whether you are making it for a coach, father or mentor, it's the perfect t-shirt for cheering on your favorite team! With our EasyPress 2, these projects are easy to make for the entire family.
As always, if you have additional questions about iron-on, please visit our FAQ Page or reach out to Cricut Member Care at cricut.com/contact-us.
Click here to make: Coach T-shirt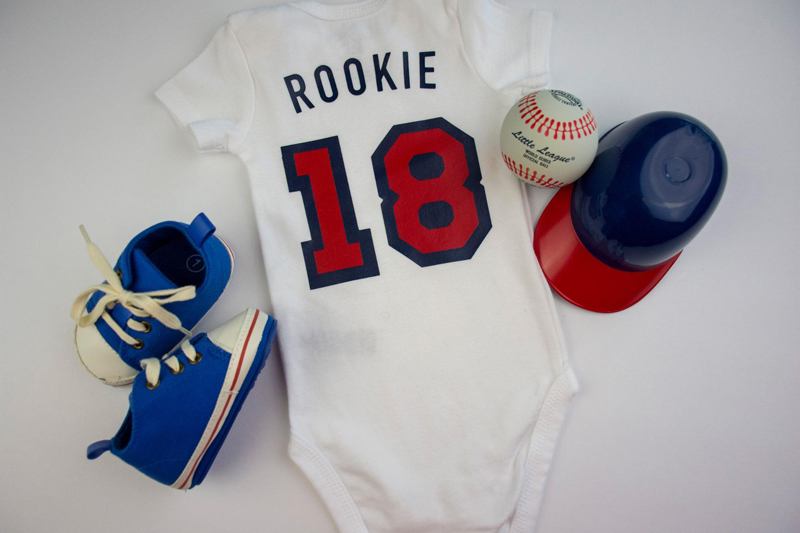 How cute and clever is this Rookie onesie?! We absolutely love this design! You can customize these shirts to add nicknames and different numbers. Check out our iron-on selection to match your team's colors!
Click here to make: Rookie Onesie
Pin to save for later and comment with who you want to win the 2018 World Series!