January 15th, 2019 • Contributor: Stephanie Gramann, Cricut Software Product Manager
Hi! It's Stephanie from Cricut here with another installment of Stephanie's Favorite Features! Today, I am going to explain when to use Group vs Attach!
Group
Grouping images makes multiple images act as a single image. When a group is selected, all images or layers are available for edit and can instantly be moved, sized or rotated.
To create an image group, select the images you want grouped together on your canvas. You will see a blue bounding box around the entire group (like seen below). This lets you know which objects are part of the group that will be kept together. Next, click the Group button at the top of the Layers panel. You can now move, resize or rotate the grouped images.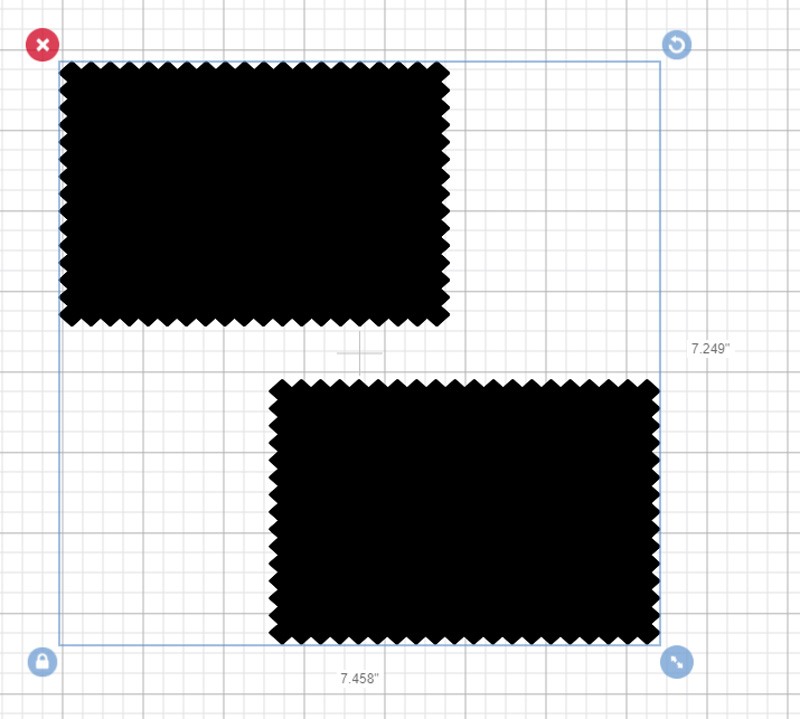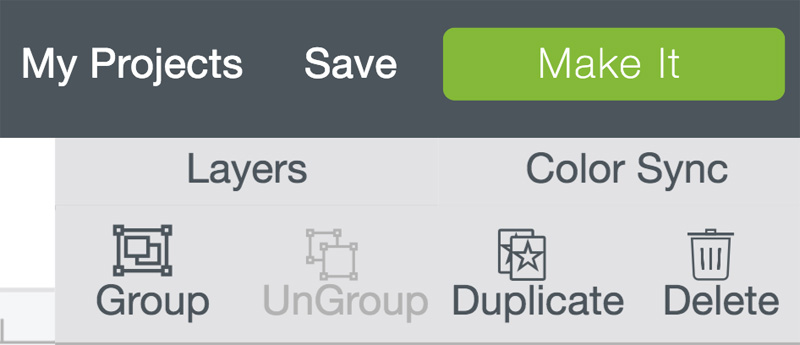 NOTE: The Group function will NOT keep the canvas layout when you select "Make" and move to Mat Preview. The images above, even though they are grouped, will lay out on Mat Preview in the same way they would if they weren't part of a Group.
Mat Preview of Grouped images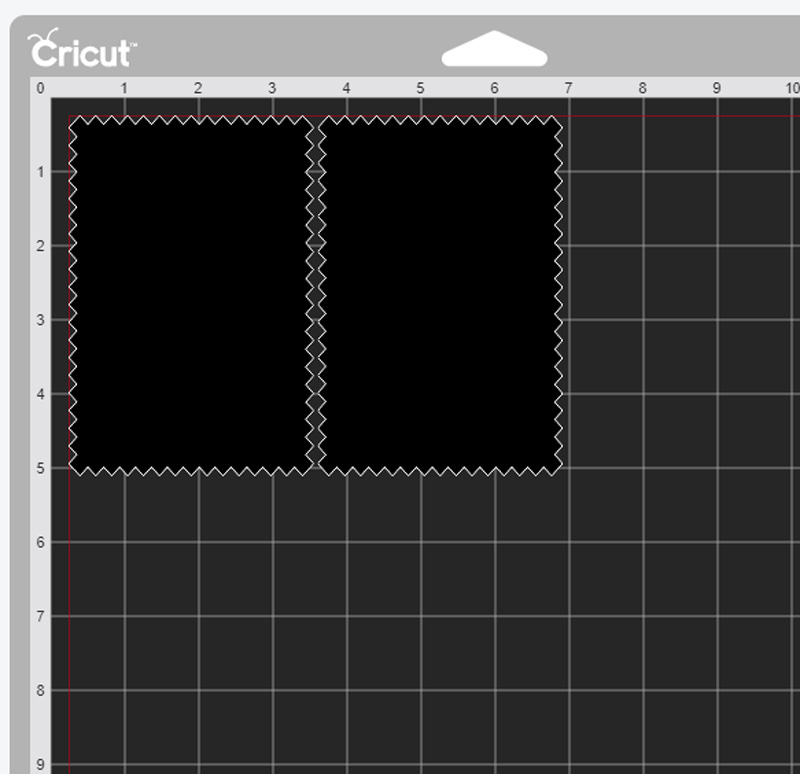 Grouped images do not need to be the same color. You can use the Group function to keep layers of different colors and linetypes together. It is much easier to move this card around on your canvas once it is grouped together!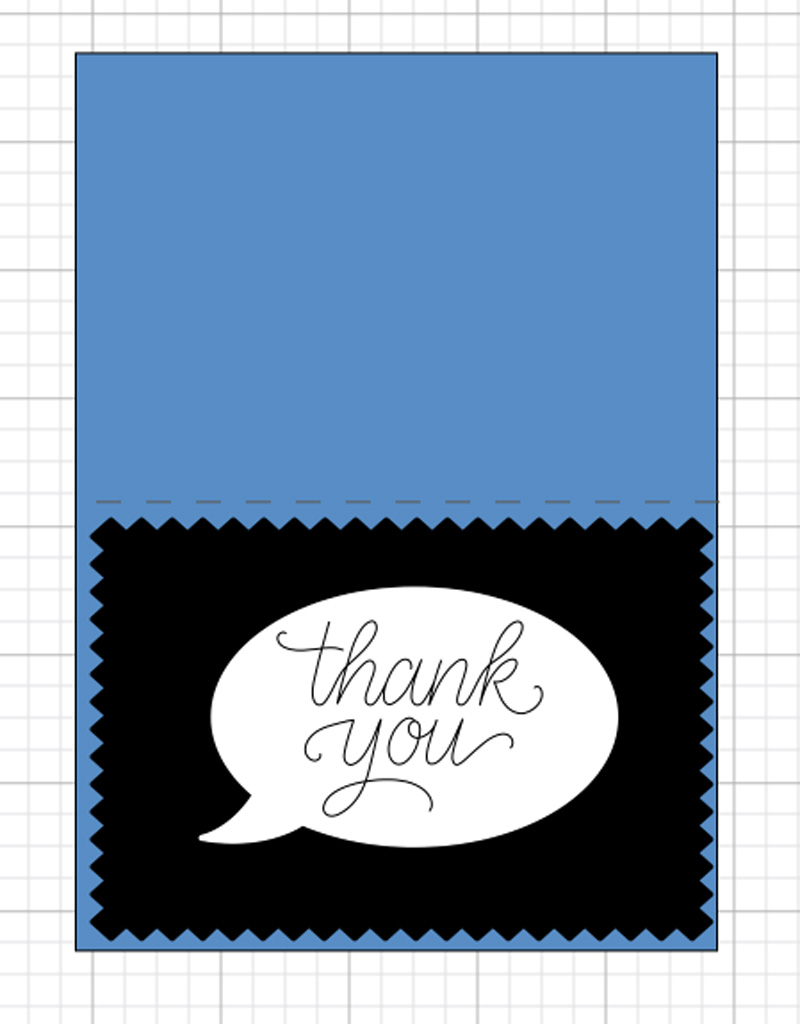 Attach
If you want your objects to stay together on the canvas AND keep their positioning relative to each other on Mat Preview, use the Attach function. Similar to what you did for group, simply select the objects you want to keep together, but this time, click on Attach.

Unlike before, when the zig-zag squares were placed side by side on Mat Preview, this time they kept the positioning we designed on canvas.
TIP- Attach is a great way to keep multiple objects of the same color in the right place for your iron-on and vinyl projects!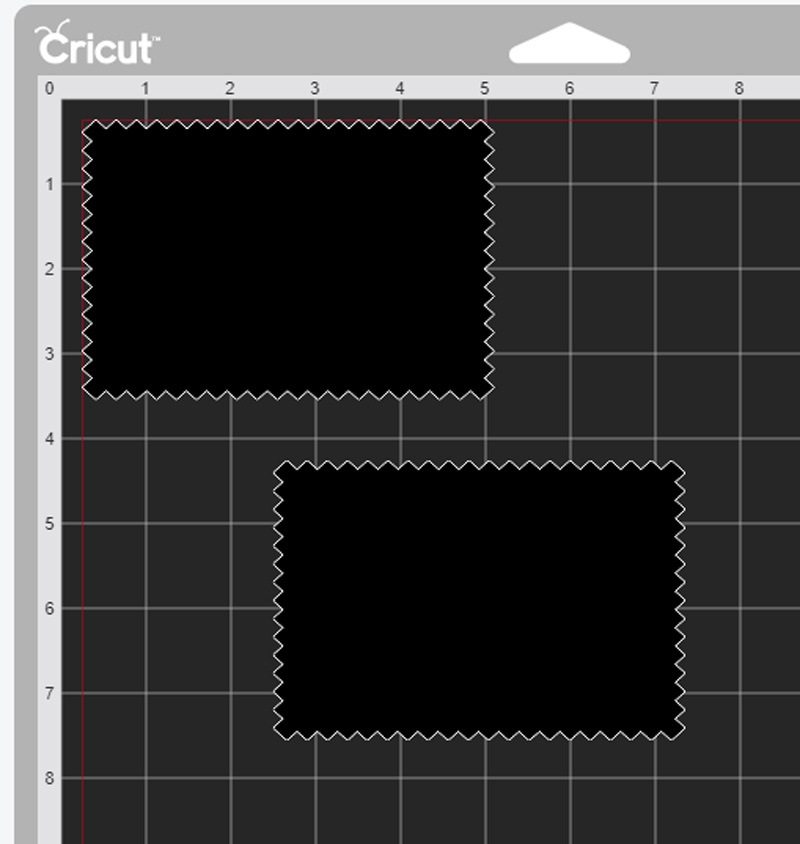 NOTE- Since Attached objects will be laid out on the same mat, Attach will automatically change all cut objects to be the same color as the bottom cut layer. In the example below, both objects would become gray.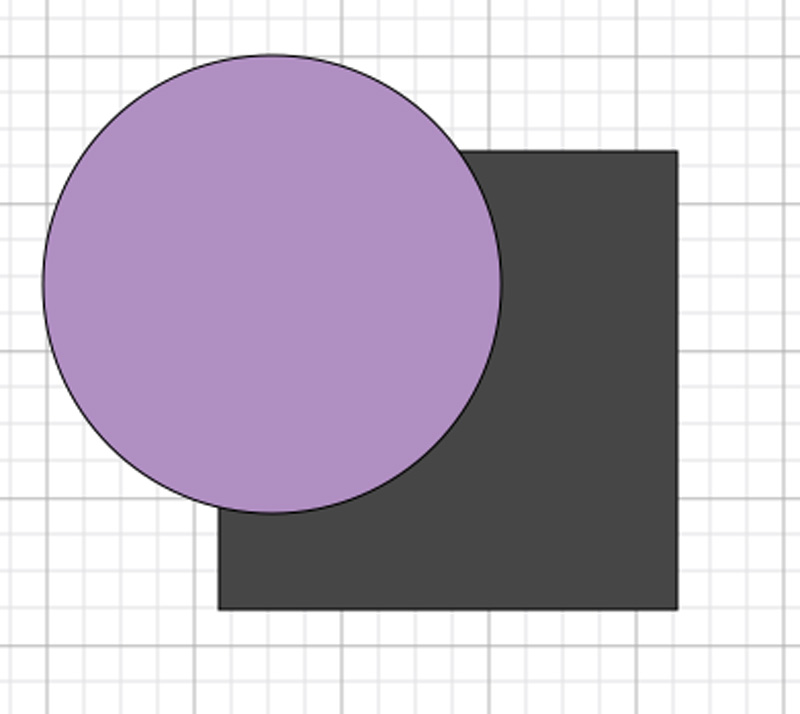 Attach is also used to keep score lines in the right place or to get pens to write on the intended objects.
For example, the words and the bubble are two separate layers. They are laid out on Mat Preview very differently based on whether they were attached on canvas or not.
Canvas: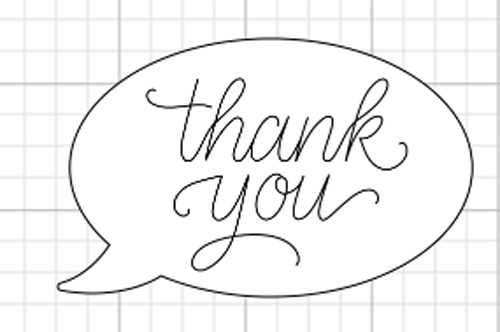 Mat Preview Without Attach: