December 10th, 2018 • Contributor: Stephanie Gramann, Cricut Software Product Manager
Hi! It's Stephanie from Cricut with another installment of Stephanie's Favorite Design Space® Features! Today, I am going to cover how to use Contour to change the look of your images in two different ways.
Contour Away Unwanted Areas
Have you ever seen an image and liked most of it, but not ALL of it? No problem. Use Contour to remove the unwanted parts. Say you like this unicorn, but don't want the words "magical" in the mane.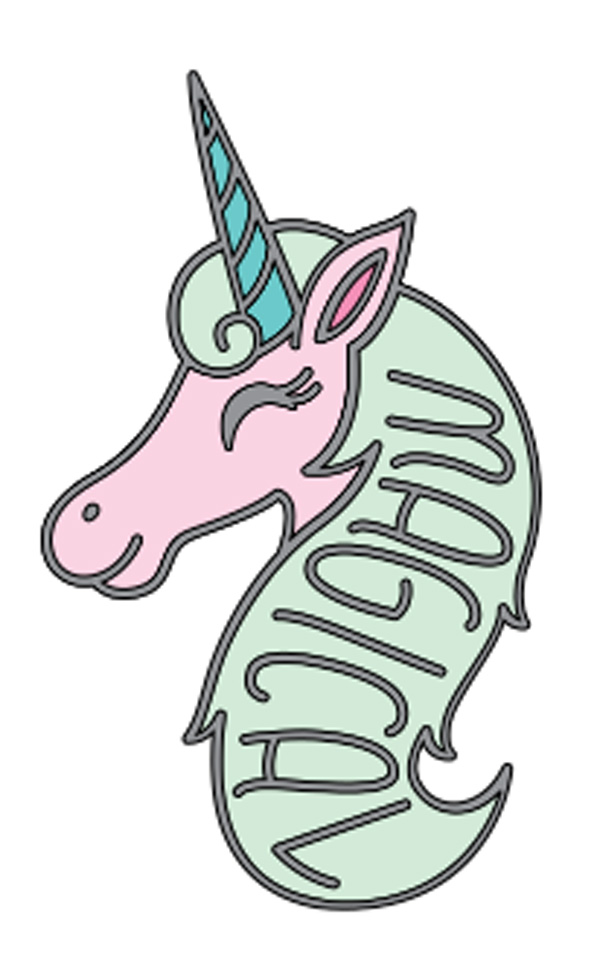 First ungroup the image and select the gray layer. Then, in the bottom right corner, select the Contour button.

Now, within the Hide Contour window, just select each piece of the mane you want to remove. You will notice a subtle change in color. Alternatively, you could use the thumbnail strip to the right of the window to find each piece, but for this example, I find that working with the main mane image is easier! ?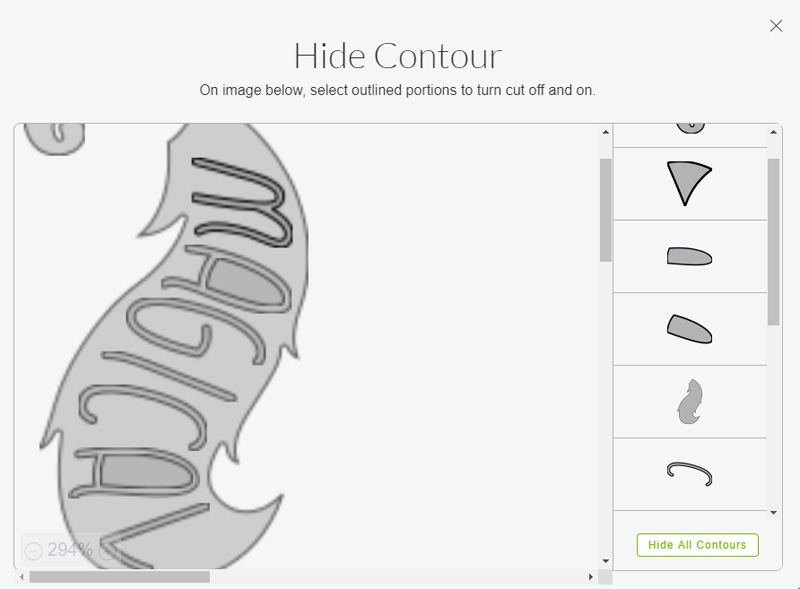 Tip! Some areas, like the A in this example, will require multiple clicks to remove the outer and inner areas.
After all of the letters are removed, close the box and voila, the word Magical has (not so magically) disappeared! Love it.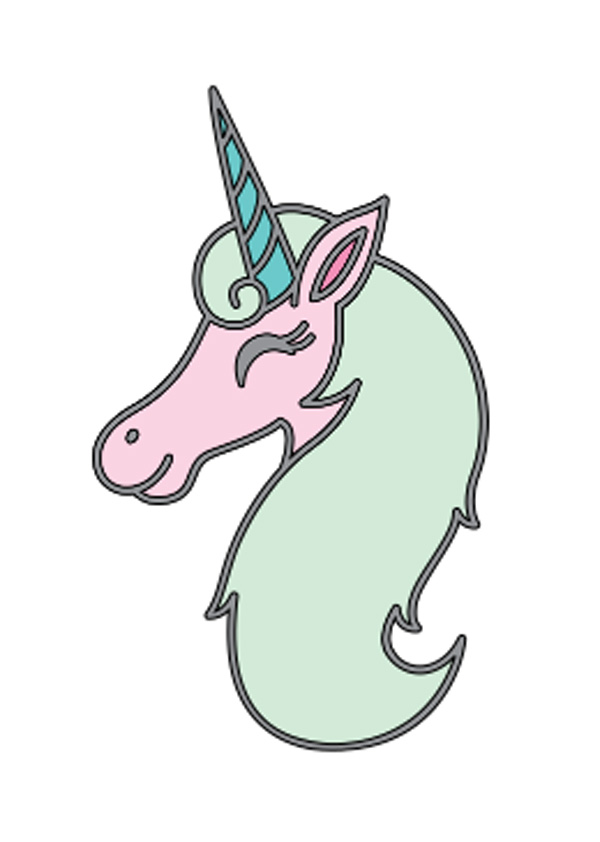 Use Contour to Add Layers to Your Project
Sometimes, just one color won't do. You can also use Contour to add layers to your image, then make each layer its own color to create a livelier image.
Say you want the middle candle in this image to be pink.

First, duplicate the image so you have two sets of candles. To contour away the middle candle from one set of candles, use the same method from the previous unicorn example.
Next, select the duplicated set of candles, and use the Hide All Contours button to remove all candles. Then click the middle candle to bring it back.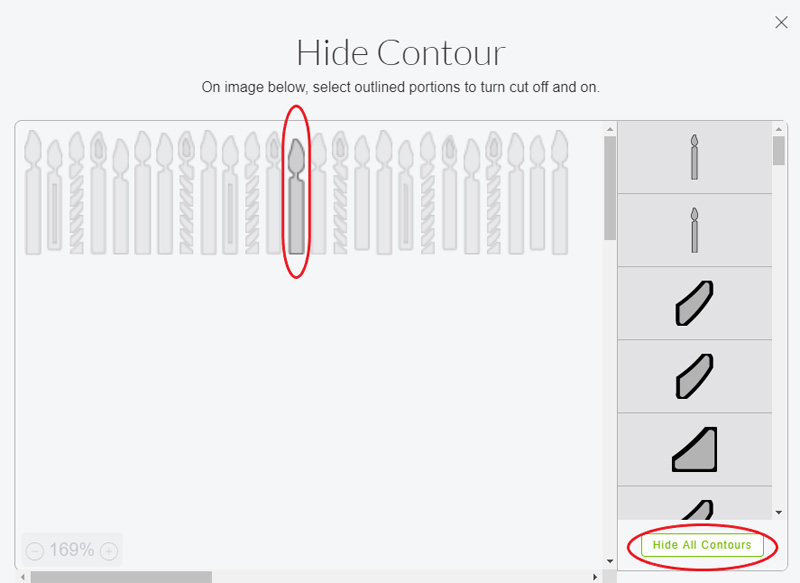 Tip! Hide All Contours will leave one piece visible (Design Space doesn't want you to lose your entire image). If that isn't the part you want, make your desired area visible first, then manually hide the first part.
Once you complete contouring the second set of candles, close out of the Contour feature and you'll see two images – the first set of candles minus the middle candle, and the second set of candles, now just a single candle.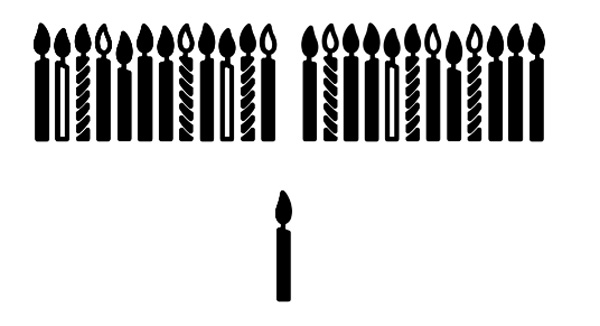 All that's left to do is to change that single candle to pink, slide it into place, group it all together, and look at that – now you have a multi-layer image! Nice work. This is a great trick to add a little pop of color to your iron-on projects!

Want more examples using Contour or more detailed instructions? Here they are.
Happy crafting!
Stephanie