November 27th, 2018 • Contributor: Cricut Blog Team
Santa is the best at cramming amazing little nuggets of holiday cheer into my stocking. It truly is my favorite moment during the holidays. Don't get me wrong, I love me some big boxes under the tree, but the joy of losing my arm in the bottom of a stocking takes me right back to my childhood.
Take a gander below at these great stocking ideas for the crafter in your life!
Cricut Hand Tools
Cricut has a number of amazing craft hand tools that will outfit your craft room. They're also sized right to be great stocking stuffers.
1. TrueControl™ Knife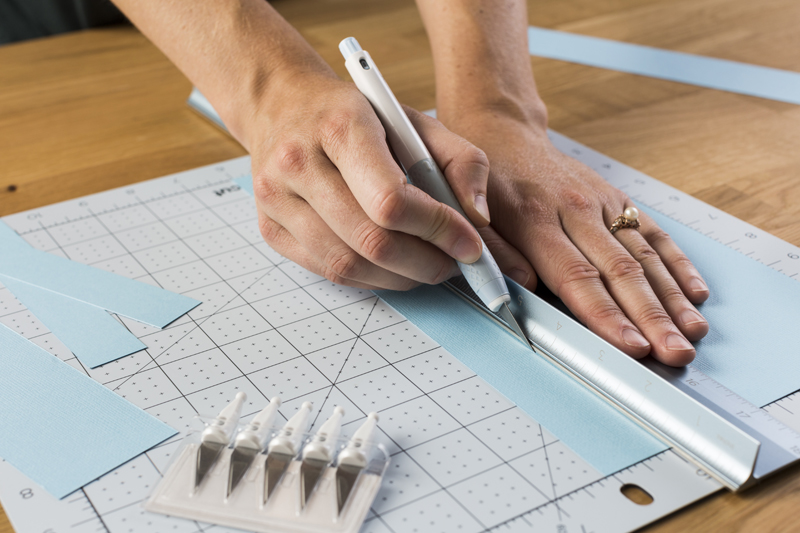 Upgrade the crafter in your life to something truly special. This precision blade has unique safety features, with its superior blade lock system, that gives you better control and beautiful cutting results every time. You can cut a wide variety of materials with this blade including paper, cardstock, thin plastics, canvas, and more. Imagine all of the cards you could make?
The TrueControl Knife comes in a number of beautiful colors. Visit shop.cricut.com to get yours in time for the holidays.
2. Cricut Cutting Ruler™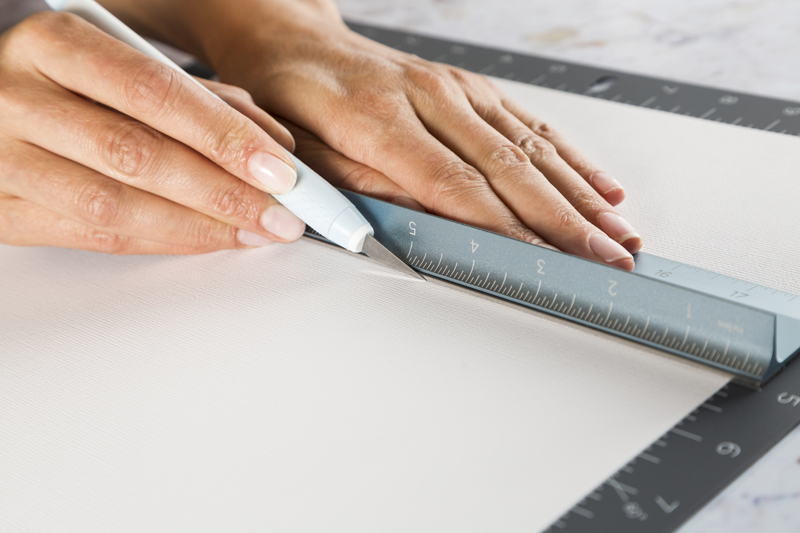 The 18" aluminum Cutting Ruler has a stainless steel straight edge so you'll never get chipped edges when cutting with your precision blade. On the base of the ruler, there's a textured, non-slip grip that gives you the ultimate grab when you're working on your craft tables. The ruler also has a protective guard that shields hands from sharp cutting tools. You can shop this amazing ruler in different colors on shop.cricut.com.
3. Cricut Basic Tool Set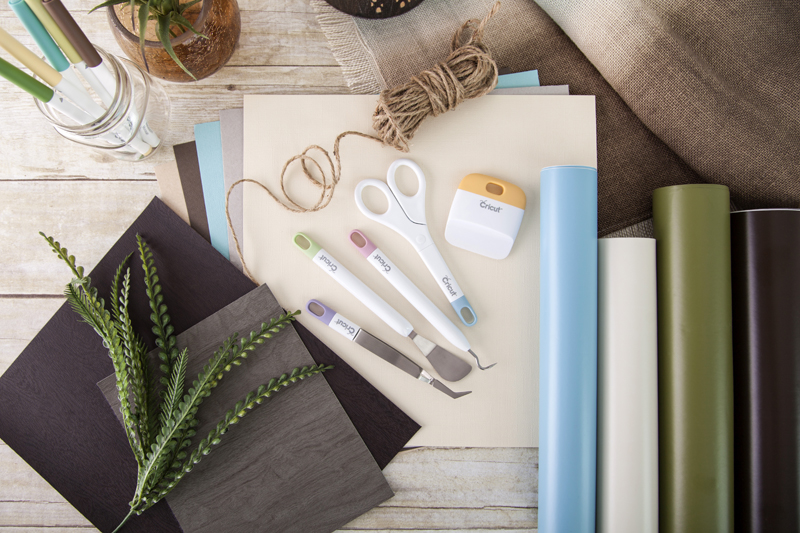 This Basic Tool Set has everything the beginner crafter in your life needs! From scissors to a scraper, for getting bubbles out of your iron-on or vinyl, to a weeder (this is the ultimate tool for weeding vinyl!). You can find this Basic Tool Set and a number of other tool set options on shop.cricut.com.
4. Cricut Rotary Cutter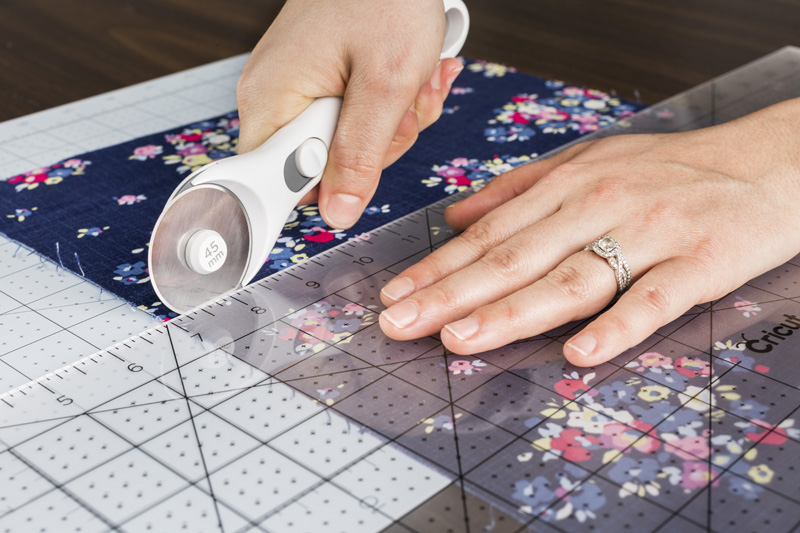 Okay—this rotary cutter is a game changer! Not only is it so pretty, but it can also cut delicate silk to several layers of thick fabric like denim. Slide the top button to reveal a 45mm or 60 mm rotary blade made from premium steel. There's a button that safely activates the quick-release blade cover and eliminates stray cuts when not in use. For someone in your life that is interested in testing out sewing crafts, this is a great beginner gift.
Find the two different sized Rotary Cutters on shop.cricut.com.
5. Cricut Pen Set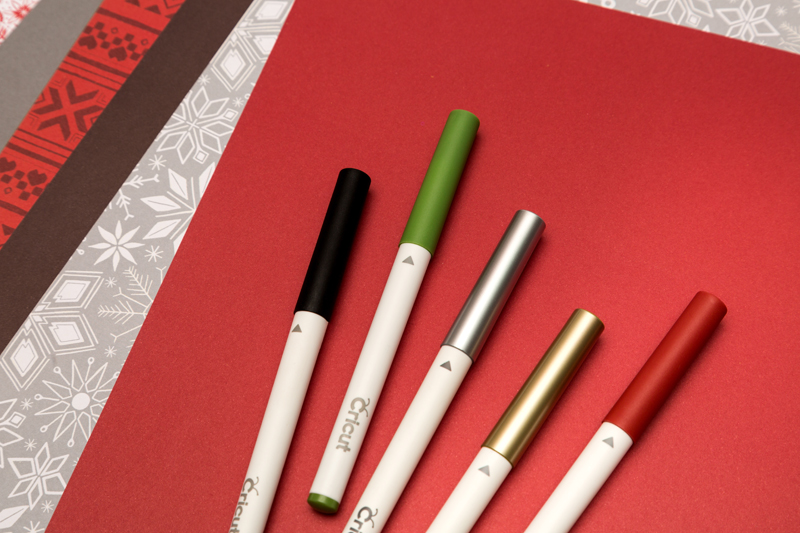 Get beautiful results for invitations, banners, cards gift tags, and more with our medium-point Cricut Explore® Metallic Pens. Cricut pens work with the Cricut Explore and Maker machines to cut and write in one step. Pens are acid-free, non-toxic, and permanent after drying. Find the perfect set of pens on shop.cricut.com.
Cricut Maker™ Tools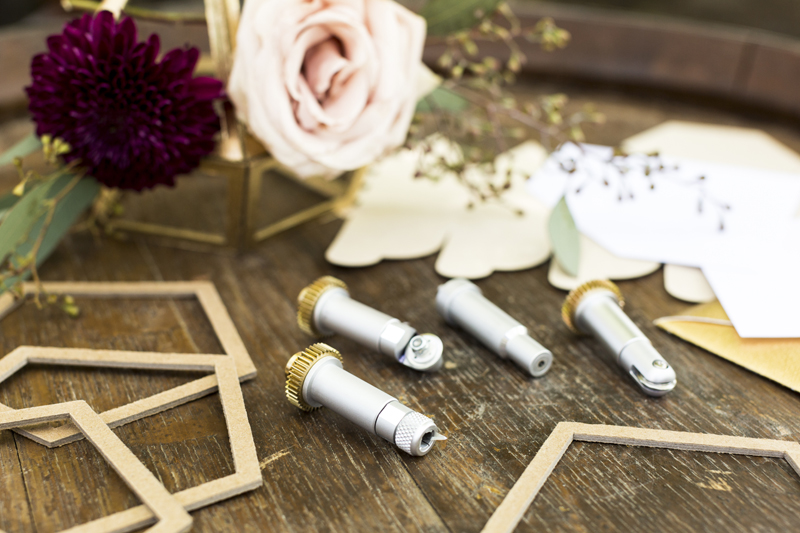 If you are looking for stocking stuffers for someone who already owns a Cricut Maker, make sure you put one (or two) tools that work with the Cricut Maker and its Adaptive Tool System™ on the list! With the Knife Blade™ and Scoring Wheel™, Cricut Maker cuts, writes, and scores more materials – with greater precision and control – than ever before.
6. Cricut Scoring Wheel™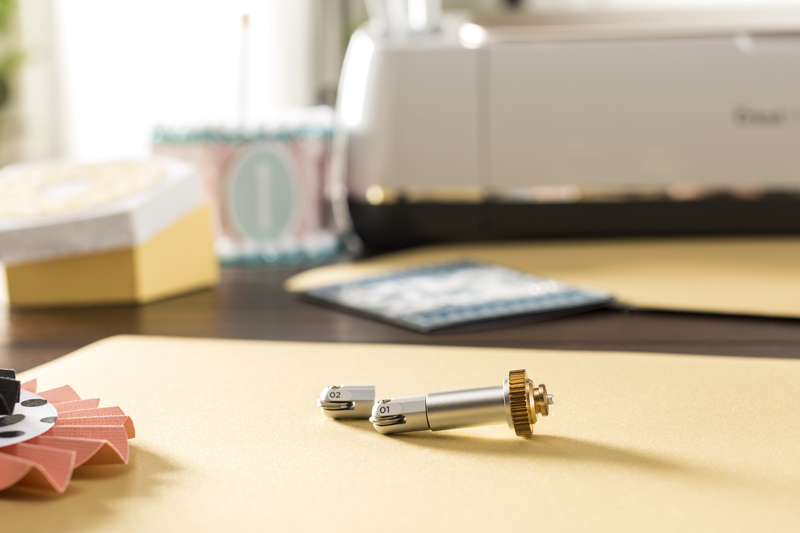 If your crafter loves working with paper, this is a great tool to add to their quiver. There are actually two scoring wheels (a single and double) that provide professional-quality scoring and give you extra-deep score lines and a flawless finish on everyday and specialty material projects. From flawlessly finished tags, cards, and gift boxes to jaw-dropping wearable art, 3D home decor, structures, and more, you'll bring pro-level precision to every possible score-and-fold project. Find the Scoring Wheel Combo Pack on shop.cricut.com.
7. Cricut Knife Blade™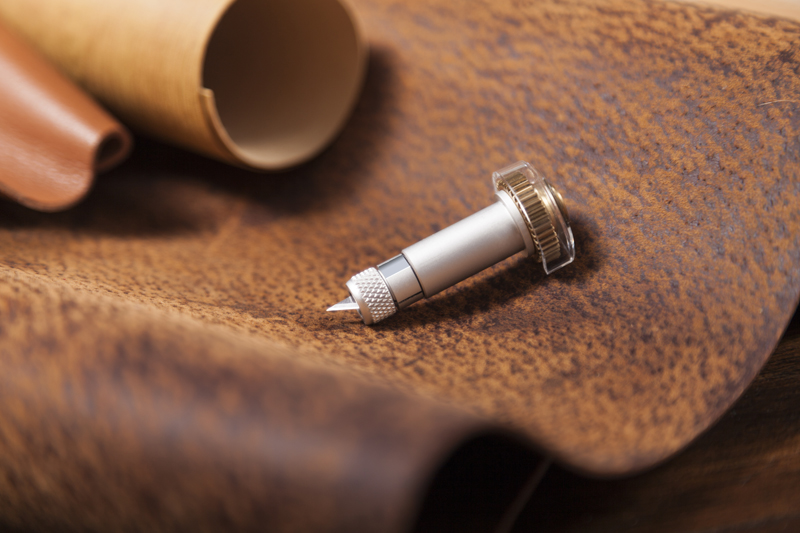 The Knife Blade opens up a whole new world for crafters looking for precise cuts through thicker or denser materials such as balsa wood, leather, craft foam, and more. Stuff this tool into their stocking and watch their eyes light up with excitement! Find the Knife Blade on shop.cricut.com.
Cricut Iron-on™
8. Iron-on Designs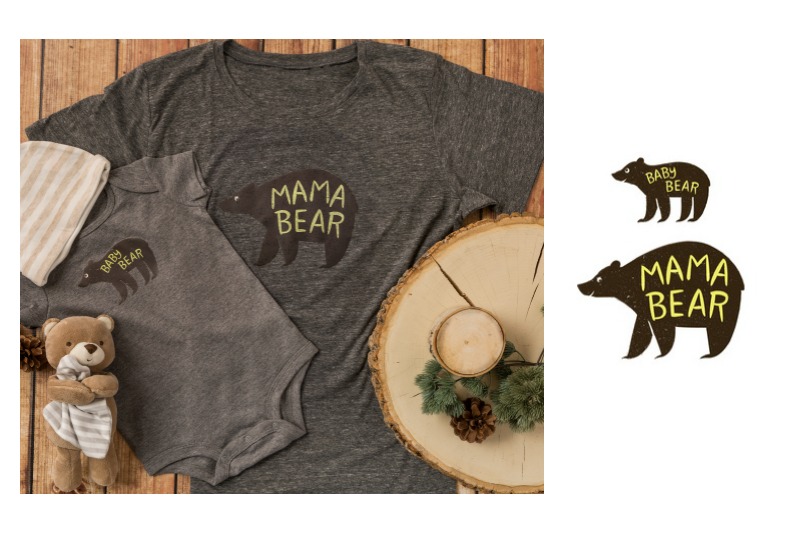 Iron-on designs like the "Mama Bear and Baby Bear" (seen above) are pre-made designs you can iron-on directly to your canvas (no cutting machine required!). Cricut offers a number of different iron-on designs for different types of things you love - from onesies to t-shirts - and so much more. These iron-on designs would make great stocking stuffers or a fun family activity during the holidays! Find a variety of Iron-on designs at shop.cricut.com.
If you love these crafty stocking stuffer ideas for yourself or your crafter bestie, tell us in the comments! We want to provide you with the best recommendations to make your holiday gift-giving amazing. #CricutMade