August 25th, 2018 • Contributor: Cricut Blog Team
There's pretty much nothing better than the satisfaction of having made something personal, unique, and beautiful for yourself or for someone special in your life. The only thing we can think of that will top a creative high is to share what you made with other crafters. The act of sharing takes your creations to a whole new level because they can inspire other creators to do things they could never have made on their own. There's truly no end to the creativity YOU can inspire in others.
The new Profiles and Project Sharing features in Design Space are just the beginning of our efforts to magnify the creativity of everyone who uses Cricut products. Think about the last party you planned. Or the gift that you made. Or the sign that you designed. Someone, somewhere in the Cricut universe is looking for the very thing you made as a starting place for their own creation. Give them a hand! And like all things in life, your generosity will return to you tenfold.
Profiles & Project Sharing
To get started, build your Design Space profile from a web browser or our iOS app. This is as easy as uploading an informal photo of yourself and writing a short bio describing your favorite crafting pursuits. Then add projects to your profile for all to enjoy! This process is easy and all you need is a photo of your project.
Read some of our tips on getting a great photo in this article.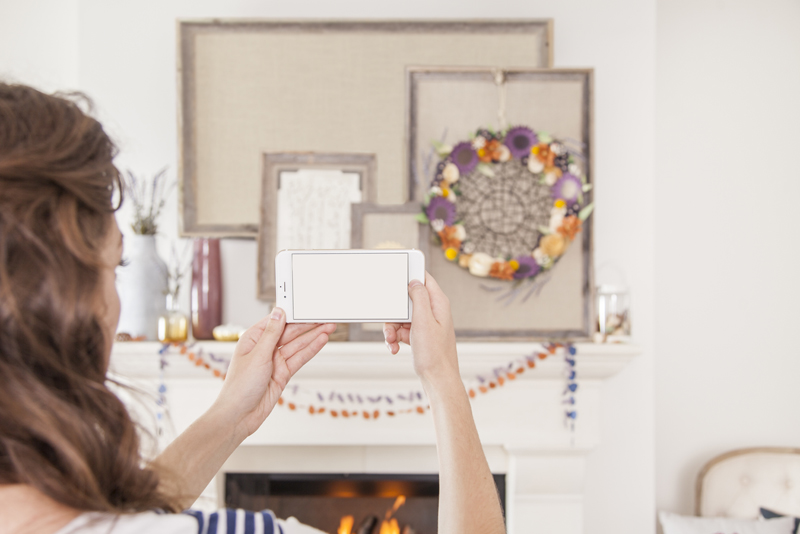 Visit the My Projects page in Design Space and pick any project you'd like to share with the Cricut community. Click Share to open the form, upload your photo, add a brief description, and voila! your project is ready to share.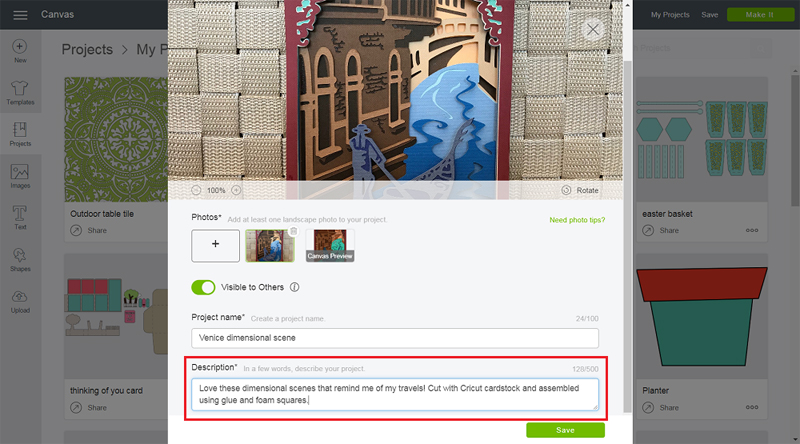 Now you can post your project to your favorite Facebook group or Pinterest board for others to enjoy. Other crafters will be able to open it up in Design Space and if it's something they might want to make later, they can favorite it for later.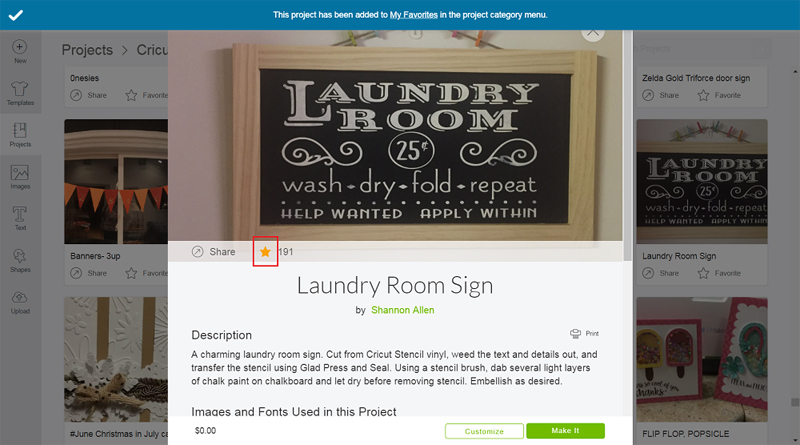 Fresh Inspiration Daily
New project submissions are coming in daily from our community, literally hundreds of projects are being added every week! Scroll down to the bottom of the Design Space home page to find the ribbon featuring Cricut Community projects. Then click "View All" to see all of the latest and greatest submissions.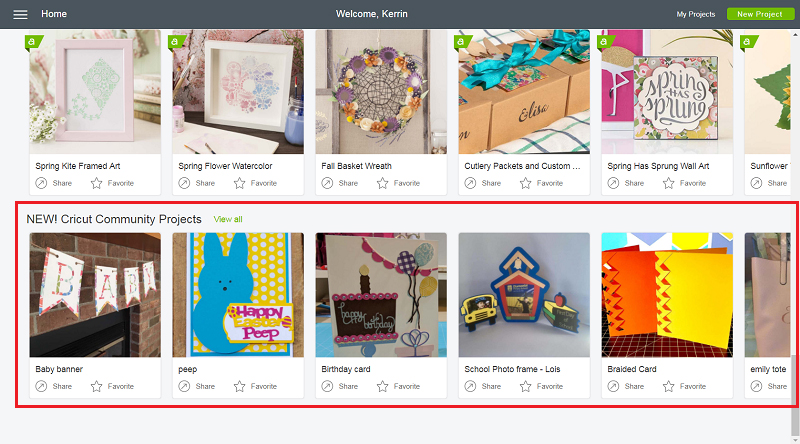 We're so excited to see what YOU have to share with the community! For more information about how to share your latest projects, visit our page on sharing a project.
Have you shared on Community yet? Tell us below in a comment!