April 25th, 2018 • Contributor: Cricut Blog Team
Guess what, guys! May 5th is kind of a big deal. Yup, it's my birthday. Well okay, it's Cinco de Mayo, too, but that's a fabulous combination, don't you think? Since I tend to throw my own birthday parties every year (don't feel bad, I kind of love it), I thought I would actually make something that I could use again and again every year. With just a little white vinyl and a few sheets of neon paper (yay, neon!), you can make this festive sign and banner in just an hour or two.
Ready to get started? Let's do this.
*Note: This is another fun project from the archives. Enjoy!*
Here's What You'll Need: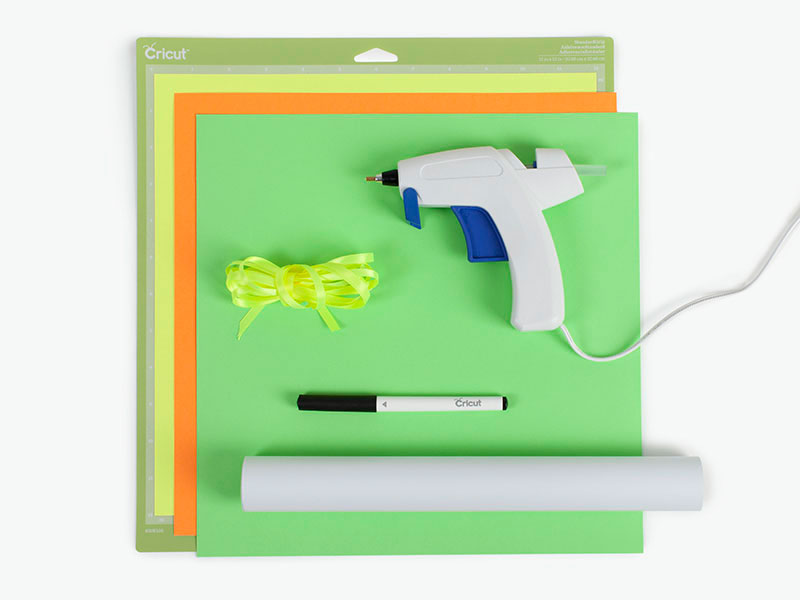 ½ yard of both green and yellow neon ribbon
Hot glue gun and glue sticks
Chalkboard (mine is 18" x 36" inches)
12" x 12" cardstock in neon orange
12" x 12" cardstock in neon green
12" x 12" cardstock in neon yellow
You will need about two sheets of each color cardstock, depending on how long you want to make your banners.)
1: Cut Vinyl for Sign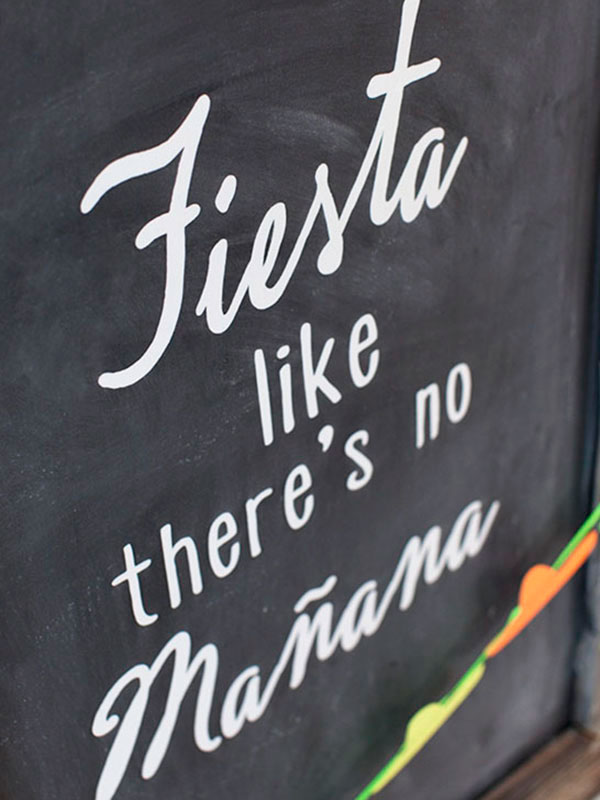 Let's make the chalkboard sign first. All you need to do is click HERE to view the project in Cricut Design Space. Then just load your Cricut Vinyl in White and cut the text with your Cricut Explore machine. Next, use your Cricut Transfer Tape to adhere your lettering to your chalkboard. So easy!
2: Draw and Cut Images, Then Create Banner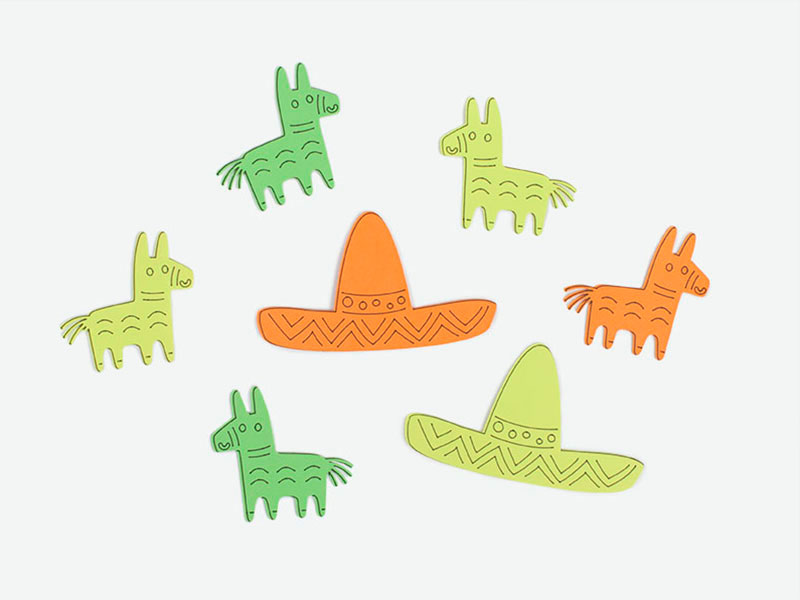 To make the piñata banner, load your Cricut® Antiquity Pen in Midnight and use your Cricut Explore™ machine to cut and write the itty bitty piñatas from the neon paper. Cut and write one full sheet of piñatas in each of your three colors.  After removing the piñatas from your mat, use your hot glue gun to adhere them to your ribbon, spacing them about one inch apart.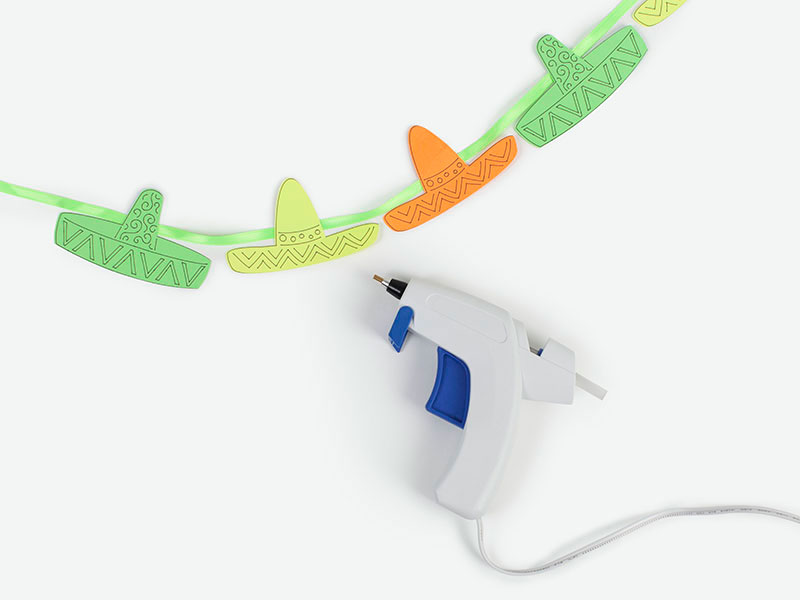 To make the sombrero banner, just do the same thing! When your banners are finished, use a tiny dab of hot glue to adhere them to your chalkboard.
That's it—so fun and so festive! Hope you have a wonderful Cinco De Mayo, and if it's your birthday, too, Feliz Cumplianos to you!
-Natalie
How do you celebrate Cinco de Mayo? Tell us in a comment below!