December 14th, 2018 • Contributor: Cricut Blog Team
We have so many talented people in our ecosystem. We always feel so lucky to be surrounded by so many creative minds! We are always so impressed by the projects you all create, what you think of and how beautiful you make everything. Today, we are highlighting some of the books written that involve Cricut projects!
Cori George, from Hey, Let's Make Stuff, made this awesome book with easy-to-make projects for parties, celebrations and more! Here's what Leisure Arts says about her helpful and creative book:
"If you love parties, pretty paper, and perhaps some other things that start with "p," then we're positively sure that Paper Party is for you! In this book, designer and craft enthusiast Cori George will inspire and guide you through a plethora of ideas for throwing the most epic, paper-packed parties ever. She'll present you with five party themes – Llama Party, Gnome Party, Ice Cream Party, Balloon Party, and Happy Camper Party – each with oodles of paper projects to cut by hand using enclosed patterns or by electronic cutting machine using the included links to SVG files. The possibilities for customization (for non-party needs as well!) are endless. So what are you waiting for? Get started pronto!" - Leisure Arts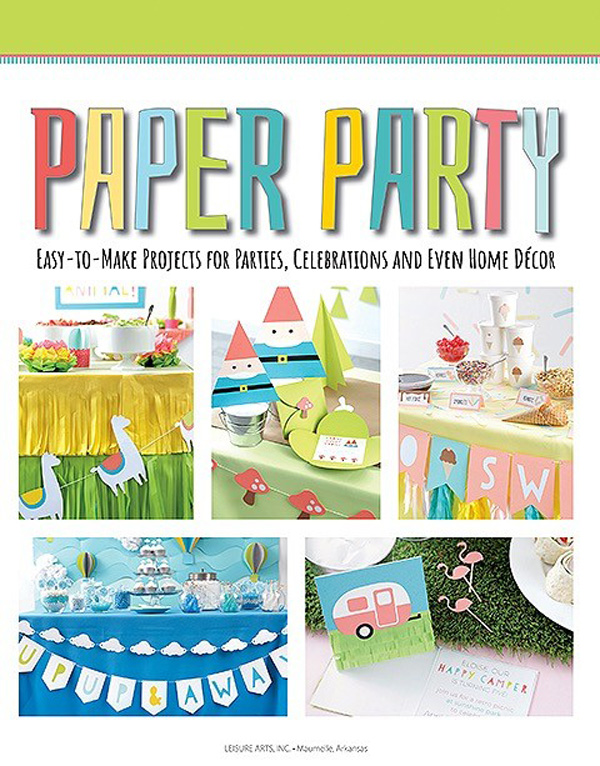 Click HERE to buy Cori's book and make your next party a huge success!
Another phenomenal craft book is Lia Griffith's book on paper flowers! By the way, did you see that Lia Griffith projects & images are now part of Cricut Access™! We are so excited to have her incredible projects in Cricut Access.
Here's a little description on Lia's book from her site:
"Starting a new craft project should be exciting—not stressful! Our new Crepe Paper Flowers book includes 30 projects with clear, simple instructions that make it easy for anyone to create gorgeous DIY flowers. This beginner's guide also includes an introduction to working with different crepe papers to craft flowers—as well as helpful tips, plenty of inspiration, and expert advice. We can't wait for you to read our new book and let us know what you think!" - Lia Griffith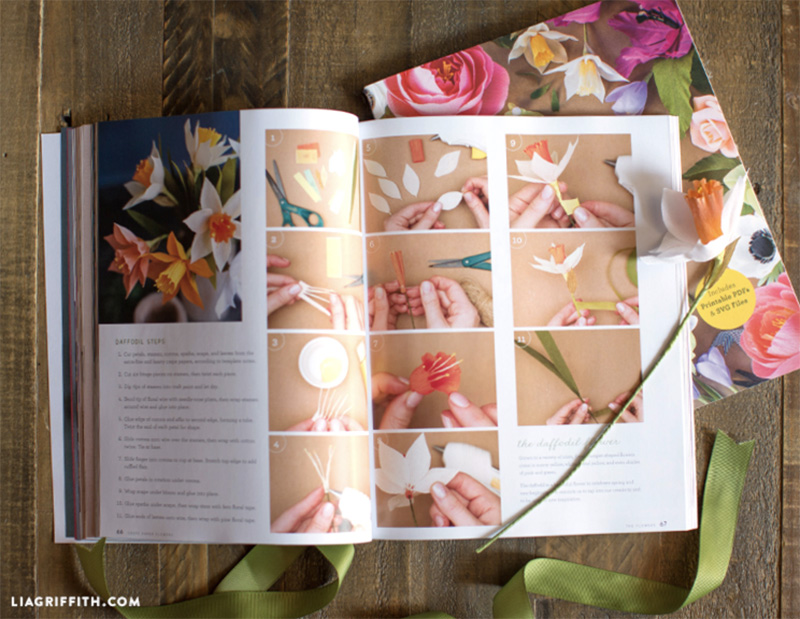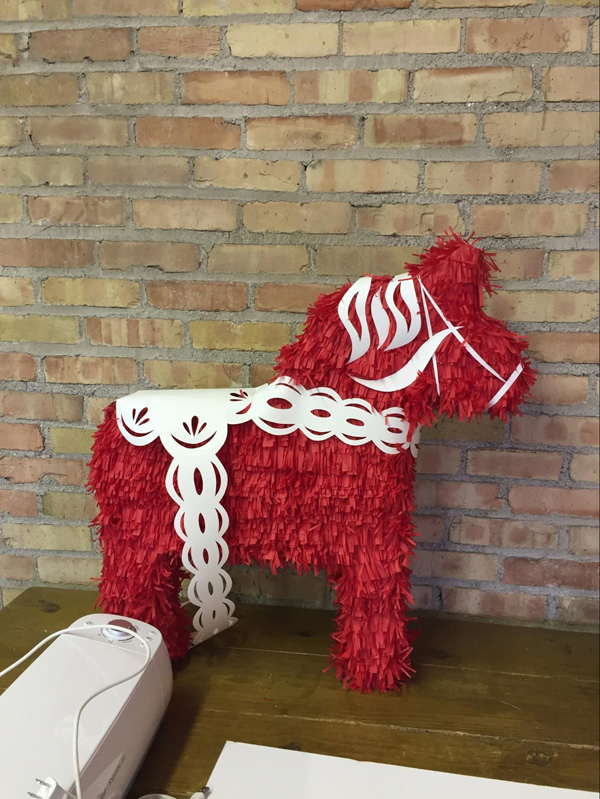 40 paper project in one book.. Need we say more? Brittany Jepsen, from House that Lars Built, is wildly talented and lucky for us, she decided to write a book and share her ideas with us!
"What began as an Instagram hashtag and project collection (#CrafttheRainbow) that quickly went viral has become a showstopping book, offering a rainbow of completely new project ideas. Learn how to make playful party decorations, luscious flowers, amazing cards, and sophisticated wreaths, garlands, centerpieces, and more than you can imagine—all with nothing but the creative power of paper. Sought-after designer Brittany Watson Jepsen is known for the unusually imaginative and amazingly beautiful designs she creates for her website and host of clients (including Anthropologie). In Craft the Rainbow, Jepsen walks readers through the easy basics of transforming simple paper—including tissue, crepe, cardstock, leaves of books, and vintage and recycled paper—into vibrant, fanciful, handmade projects suitable for every occasion." - House the Lars Built