March 1, 2017 • Contributor: Cricut Marketing Manager Lauren Duletzke
Jamie Freeman from South Dakota! Jamie inspired us with her new DIY baby nursery ideas and how special she's making this space for her and her husband's new adopted son, Jack. When we launch inspiration programs, like we did with home décor, we're constantly amazed by the feedback we get from our DIY community about the things they're making and where they get their inspiration.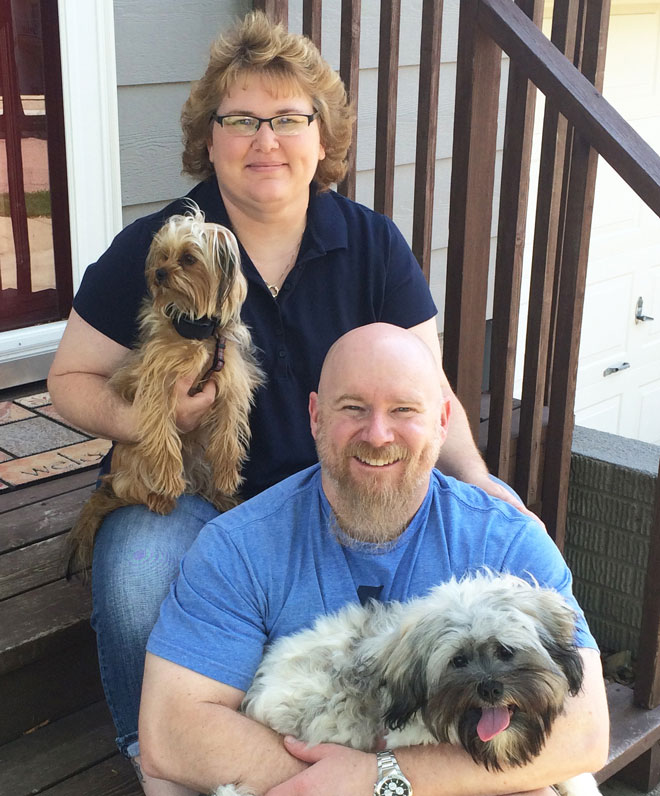 We loved Jamie's story so much that we thought we'd take it a step further and interview her – especially for you moms or grandmothers out there – about how she created and styled the nursery in her home.
But before your read on, look at some adorable photos from Jack's nursery!
Vinyl Wall Prayer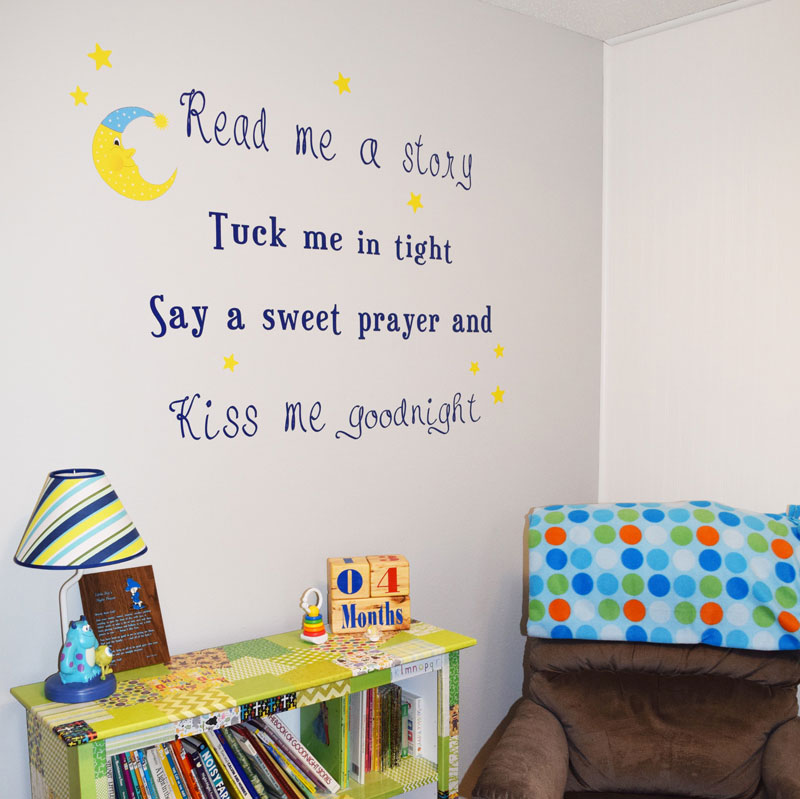 Wainscoated Paneling With Wood Letters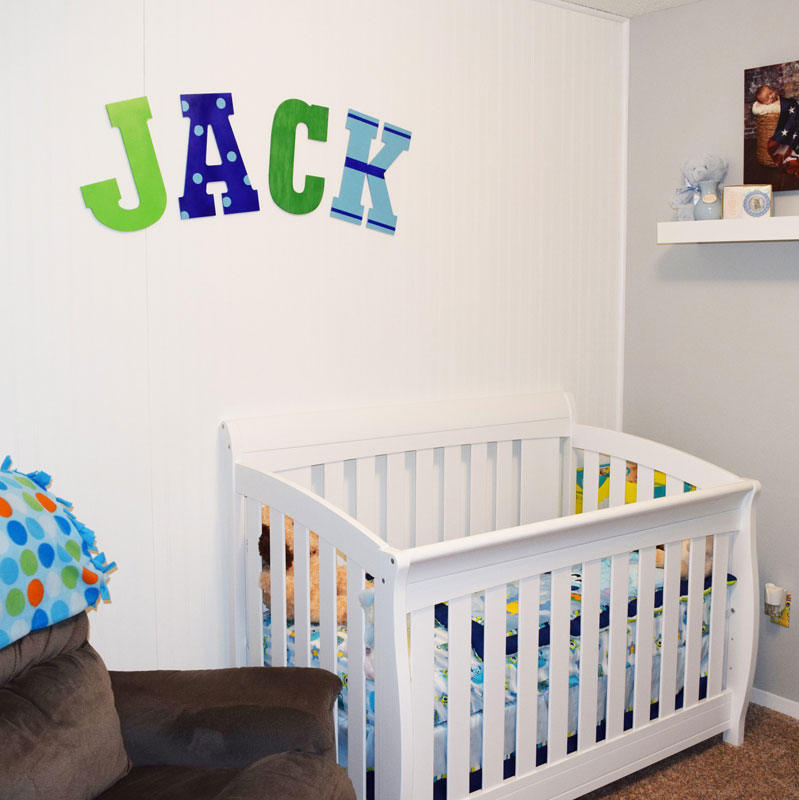 Adoption Sign Made With Vinyl & Scrapbook Paper Light Switch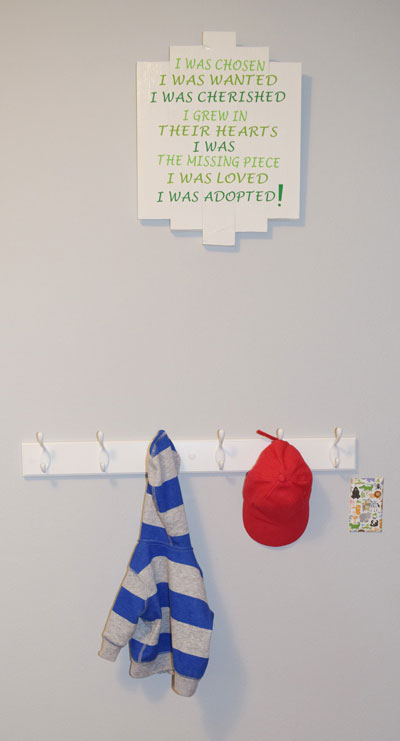 Growth Chart With Vinyl

Jamie, you're obviously super creative, what was your inspiration to DIY your son's nursery?
My inspiration at first since we did not know if we would get a boy or girl was to start with a soothing color that we could use either way. I loved the look of the soft gray and I also wanted an accent wall that again could be used for a boy or girl and I had seen the wains coating used before from watching various remodeling shows and loved the look and it was simple to install. Since we were adopting Jack and needing to save money wherever possible my husband and I did most of the work. I grew up in a very crafty house as a child and still love to craft and do my own projects.
Did you have a particular style that you were going for? How did you find inspiration?
There wasn't really a style at first other than choosing a color pallet that could be a boy or a girl and once we knew what the baby would be we had some general ideas of colors we would use. My husband and I both love the color green so we knew that would be one accent color that would go either way. I first started with the book shelf and used various green scrapbook pages and decorated that. Also then used those same scrapbook pages to cover the light switch plates.
After we knew that we would be adopting a boy the theme was easy. We liked the movie Monsters Inc. and my niece calls my husband (Michael) Mike Wazowski so it was of course the theme we needed to go with. And after that we added a large bedtime prayer to the wall, after watching several YouTube videos I dove in and tried it. I guess I'm not afraid to try new projects, I think I'm pretty crafty and can generally figure it out. The other projects just followed, I wanted his room to be his and have a personal touch.
What are your favorite materials to work with for DIY?
I love working with all crafts but working with wood seems to be my favorite, I can always find a DIY project that I can make out of wood. Then using vinyl to add an extra touch to gifts is also a fav.
Cricut has a huge portfolio of vinyl material, you can check them out here!
If you had any advice for a new mom DIYing a nursery, what would it be?
New advice hmm well...Take your time in deciding how you would like to decorate. We started early (almost 2 yrs. because of the wait) I also looked at several DIY pages like Pinterest and Facebook pages. I watched a lot of DIY shows to get ideas as well. Start with a small idea and build on it. I also wanted to make sure that the room could also transition into a room for him to grow in and build and change things as he grew.
Thank you so much Jamie for sharing your DIY home story with us and we wish you all the best with your new son – his nursery is so cute! Tell us in the comments if you've recently decorated a baby nursery or feel free to ask inspiration questions. We also love to see DIY pictures so feel free to tag us in your photos on Instagram – we're constantly sharing our favorite projects. #MyCricutStory